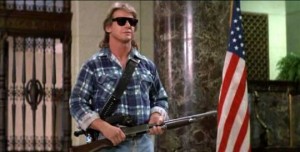 So, last night, we were scheduled to  play part 2 of the Very Holiday Dungeon World Special. And then, about 15 minutes before the game, I saw on Facebook that one of my players had had a death in his family of someone he was close to and loved very much.
This did not bode well for the night. Grief is a profound emotion, and we can use gaming to process it, but when it is raw… it is best to take your cues from the player and see if they're ready to process, or if they need a little escapism.
He needed some escape, so 10 minutes before the game, I threw my notes into a drawer and went for Plan B.