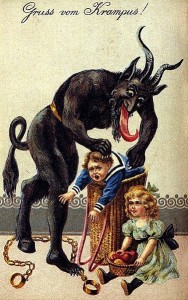 Last night, my Thursday night group got together for A Very Holiday Dungeon World Special. It's a one-shot adventure (really 2-shot…. we started super late, plus there was the fire), which I wrote as an homage to holiday adventures.
We started with character creation and bonds. Our characters for the evening:
Alanna – a female human druid with mossy green hair
"Razor" (née Clement) – a male human thief, very athletic, kind of a tough guy
Mithrandril – a male elf wizard, with crazy hair and eyes
Some of their bonds:
Razor and Mithrandril are running a con, the "eccentric elven uncle," on a nobleman.
Razor has a secret: he plans to set Mithrandril up for a fall if the con goes south
Alanna and Mithrandril have a kind of mutual-disdain going for each other. Neither one thinks the other is capable of much.