Last weekend I went to Portland, Oregon and Las Vegas, Nevada for a wedding, a business meeting, and to hang out with friends!
The wedding was lovely. The bride is an amazing woman. The groom is one lucky dude: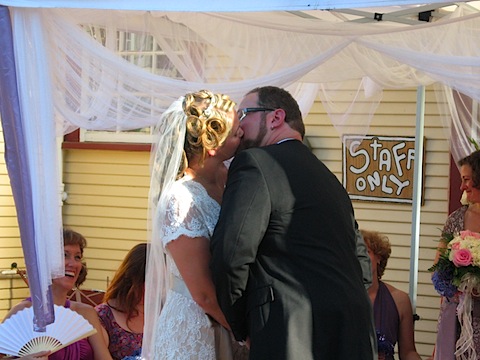 People are so much more creative these days about cake toppers: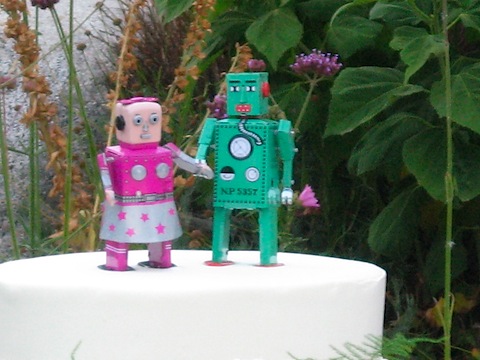 I visited many wonderful friends from high school: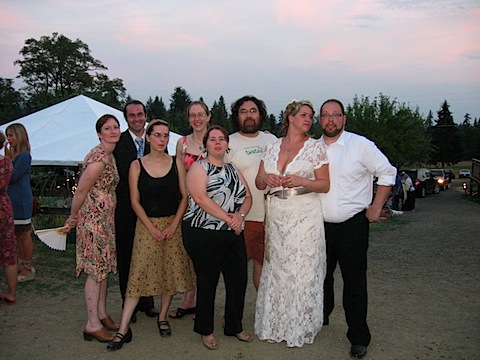 I celebrated a birthday. Not a big milestone or anything– I'm 34 years old. I have outlived Jesus.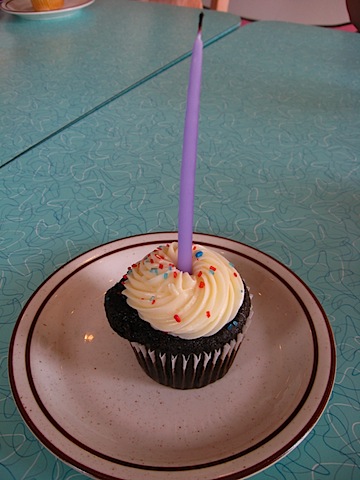 I visited the Rose Garden in Portland and took advantage of the lovely flowers: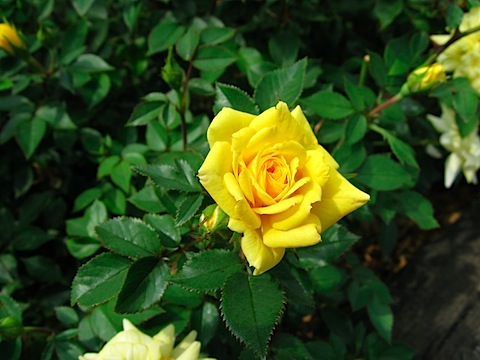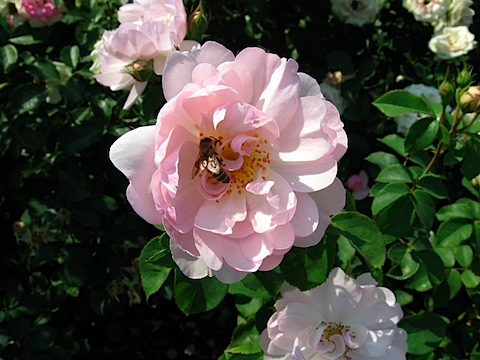 No photos from Vegas because I was too tired to remember to take my camera out. Saw Nikki and lost some $$ at the tables. Ah, well. So glad to support the local economy.
And when I got home, Johnny and Alladin said they had missed me: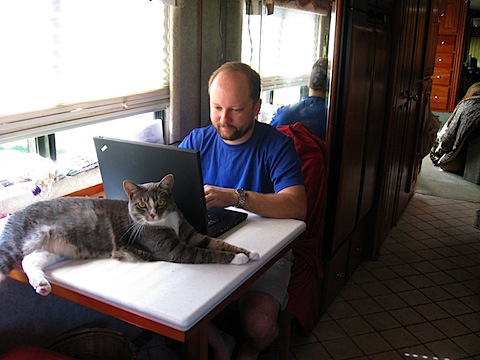 We are in Niagara Falls now and to the end of the week. After that, a voyage to Michigan.