So, I just played my first post-beta game of Torment: Tides of Numenera, the game from inXile and Monte Cook Games.
About half of the time, I was waiting for the game or some media to load.
The game opens with a black background and some fast-moving blurry white lights to give you the impression of falling from a very great height. Text descriptions describe the horizon and a rising moon as you hurtle through the air, but these are not actually shown in the graphics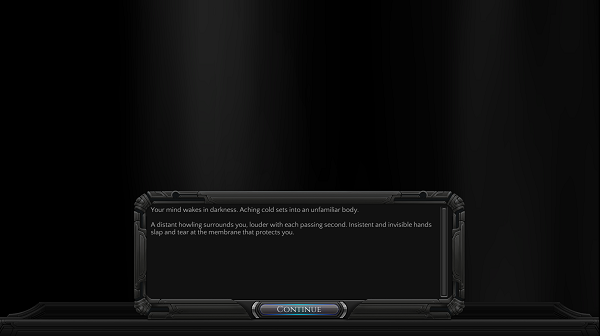 I died within 3 menu-choices of the male-female choice. I figured that this was the character-creation part where you start making choices, and I wanted to be a daredevil style action-oriented character. Apparently, the lesson this game teaches is the Darwin Award.
My first game lasted 9 minutes (according to Steam). Perhaps less than three of that was spent in the game– the rest was on menus and waiting for things to load.
I played the alpha and beta versions of this game. I played Planescape: Torment and loved it. Dying before/during character creation was not part of either of those experiences– or at least in Planescape: Torment, it was temporary and quickly resolved.
Thankfully, I have the original Planescape: Torment thanks to GoG, and will be firing it up to play some nostalgia this morning.