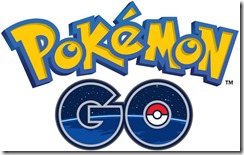 HUGE DISCLAIMER: I am not a medical or fitness professional. I am an overweight desk worker, and this is entirely based on my experiences. Consult with your doctor before starting any fitness plan! Pay attention to your body– if something hurts, especially a sharp pain, then stop your activity, gently stretch, and go rest it. If you suspect an injury, or if it hurts for more than 2 days, see a medical professional.
---
Now, on to the post!
So, I play Pokemon Go and I also run quite a bit. A friend of mine recently asked how to combine the two activities, so I've written this handy little strategy guide to leveling up your body while hunting your pokemon! It's broken down into three sections, for those who need to build their walking endurance, those who need to transition into running, and those who want to combine pokemon hunting and running at the same time.
My advice in here hinges on using the tried-and-true Couch-to-5K training plan. This is a solid training program that isn't too onerous, and which has helped millions of people get up and go. There are tons of C25K apps for various smartphones available, or you can use a stopwatch to keep track of your intervals (the amount of time you run and walk).
For reference: I am short, about 80 lbs overweight, and I live in Las Vegas, Nevada, where it regularly hits 110F during the summer. On Saturday morning, I ran 3 miles without dying. I probably could have run another mile, if I'm honest with myself, but it was 8 AM and starting to get hot.
BE SAFE! Drink plenty of water, run in areas where you feel safe, wear non-cotton "quick dry" clothes to maintain body temperature, wear reflective clothes when running at night, and above all, make sure you have good running shoes that fit well and provide the right support for your foot. Many runners team up with a friend for safety and motivation, as well!
Pokemon Go Activities for Runners
There are four types of activities in Pokemon Go that you do while on the go. All of them require the app to be open and in the foreground while you do them.
Incubating Eggs: The most passive activity. If you have the app open and the GPS registers that you are moving at a walk or jog pace, it will log kilometers on your eggs and eventually hatch them.
Hitting Pokestops: This is how you get free pokeballs, potions, and eggs. You have to be near one to initiate a "spin," and after you spin the ring, your free stuff falls out. Click the freebies and they will go into your inventory.
Many pokemon players don't know you can "quick-hit" these stops. Spin the ring and then click the "X" to close the stop. Your freebies will be put into your inventory automatically. I get my goodies at pokestops in about 2 seconds using this method– plenty fast enough to keep jogging, and safer because I'm not looking at my phone.
Catching Pokemon: Because you have to look at the screen to throw pokeballs, I do not recommend this while you are jogging, and I don't recommend it if you are walking anywhere unsafe. Stay aware of your surroundings. In some cases, though, especially if you are a slow walker or on a safe, paved path, you can catch them while you continue to walk.
Hitting the Gym: Gym battles and training take a lot of focus. Don't do them while you are training your body.