A while back, I backed Elegy for a Dead World on Kickstarter, and it's already a very rich world of writing prompts!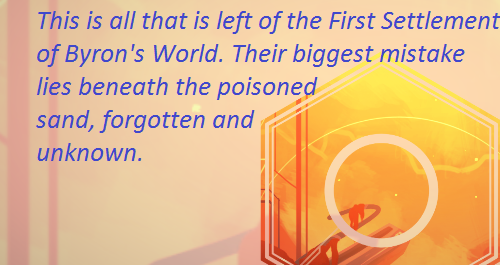 Here is my first story, The Ruins of Byron's World.
I stuck pretty close to the writing prompt and didn't skip ahead to see what was coming next, so my story is a somewhat predictable reaction to the images and music and writing prompts provided (i.e.: it's not terribly clever). I had fun writing it, though, and consider it a good exercise in creativity.
Some of the other stories people have written are really amazing and good, though. I'm impressed and inspired!