Golem's Complex – Santicore 2014
In 2014, I participated in the Secret Santicore swap. My dungeon the Golem Spa (or Golem Complex as it was printed) was an interesting take on an ancient underground assembly lab for a gigantic metal golem… and its female companion.
I wrote about it a bit here when it was released in early 2015.
You can download the PDF of Santicore here. The Golem Complex starts on page 16.
Latest Posts
Buzz and Fly is now available! It's a Lasers &…
Chase rules in D&D need a lot of work to make them usable.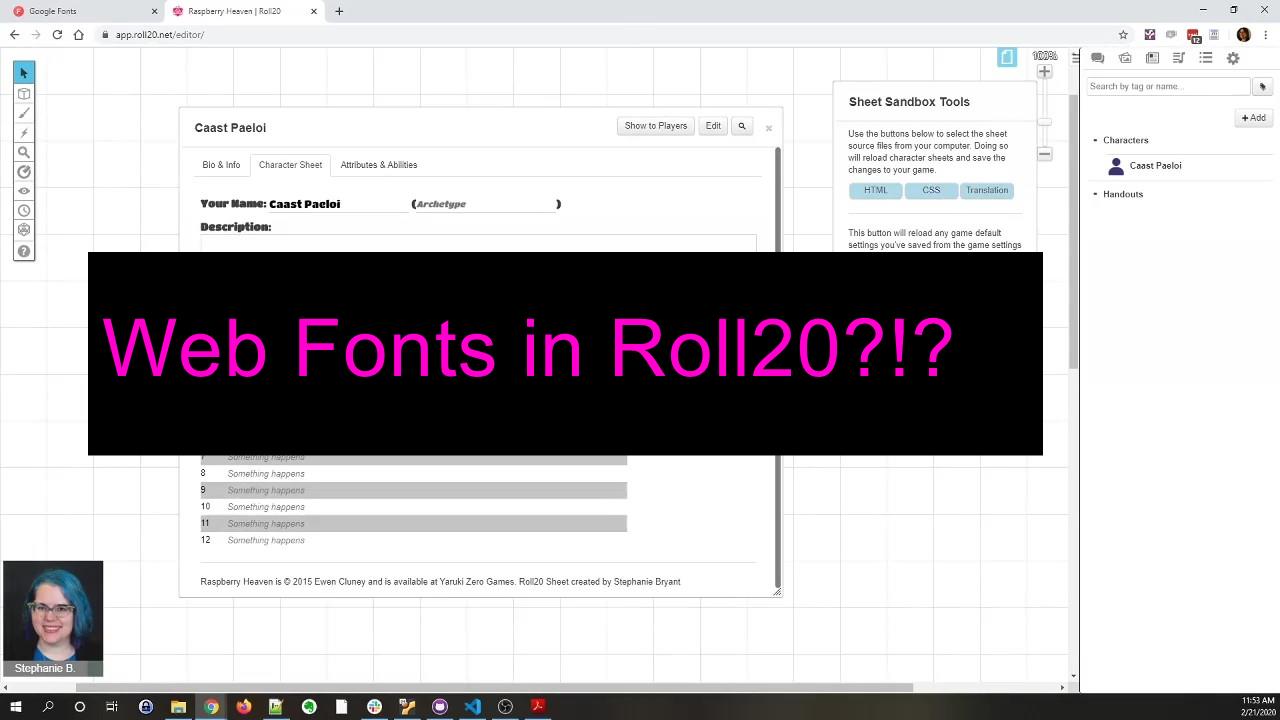 Short video and how-to (in text) for using Google webfonts when making Roll20 character sheets.
Popular Posts
My current inspiration right now, for a game I'm noodling…