Buzz and Fly is a Lasers & Feelings hack where you play a bee in a beehive.
You can download it right here, for free. It's CC BY-NC-SA 3.0 US.
I started writing it at the end of June, 2020, set it aside while taking care of some travel and family stuff, and finished writing it on October 30, 2020.
Please enjoy this little game I wrote. Thank you.
Latest Posts
Buzz and Fly is now available! It's a Lasers &…
Chase rules in D&D need a lot of work to make them usable.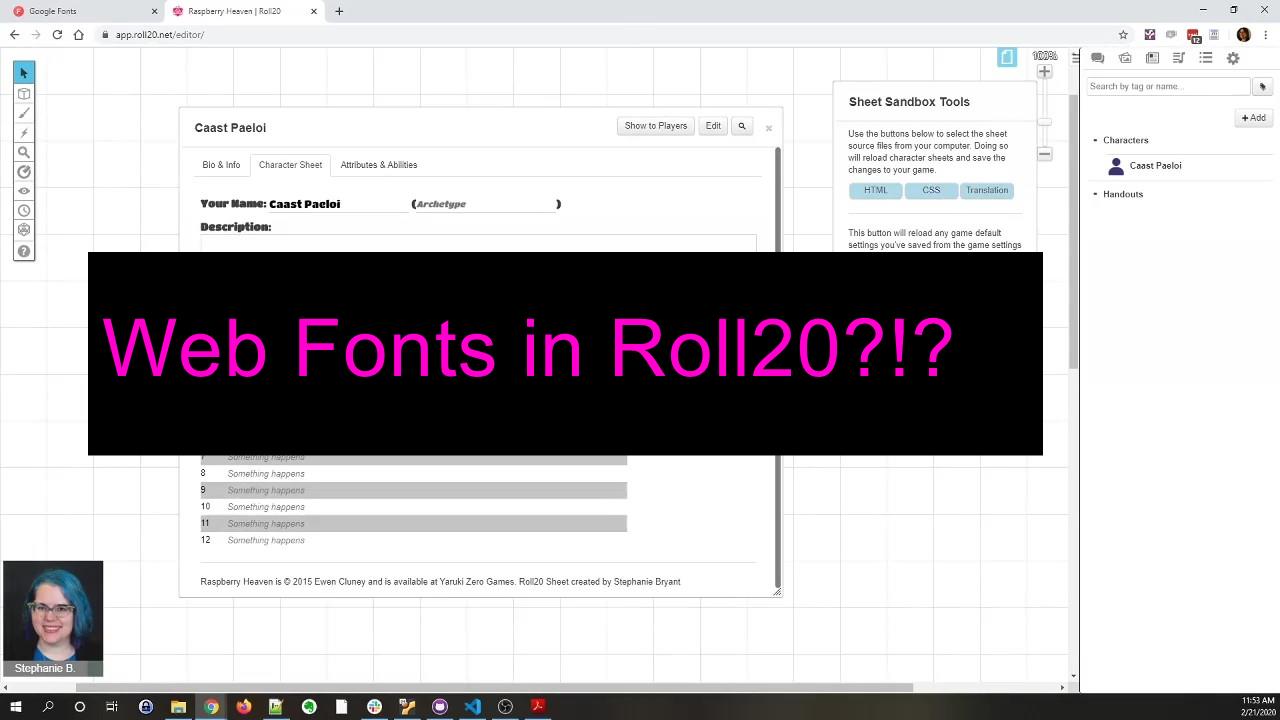 Short video and how-to (in text) for using Google webfonts when making Roll20 character sheets.
Popular Posts
My current inspiration right now, for a game I'm noodling…