So, about 6 months ago, I was diagnosed with sleep apnea (I woke myself up not breathing) and got a CPAP machine. While I dislike the indignity of wearing it at night, and there are certain design flaws (the vent blows air up and into my partner's hair/neck all night when I spoon him), I  do appreciate the fact that I'm getting better quality sleep.
Also, because I am a nerdy, I like the data.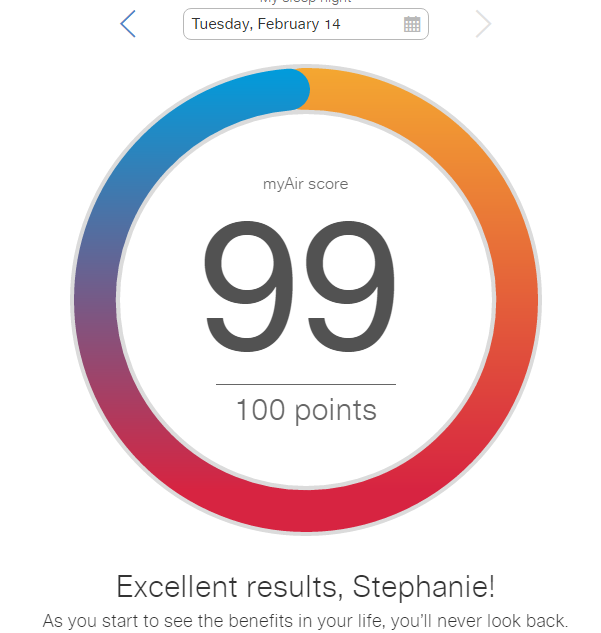 See, my CPAP is a Resmed MyAir, so it automatically uploads data to the "cloud" (and snitches on me to my insurance company, of course). But the data isn't very comprehensive. I mean, I know the CPAP can track more than this, right?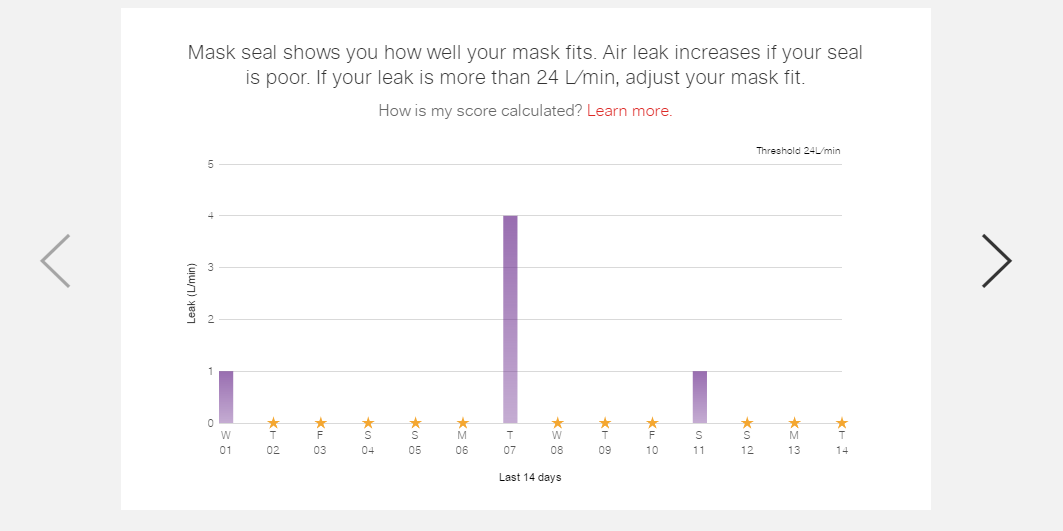 Enter SleepyHead, an open source project to mine the data out of CPAP machines! It's a great little project that gives me way more information than I can get from the CPAP manufacturer's website.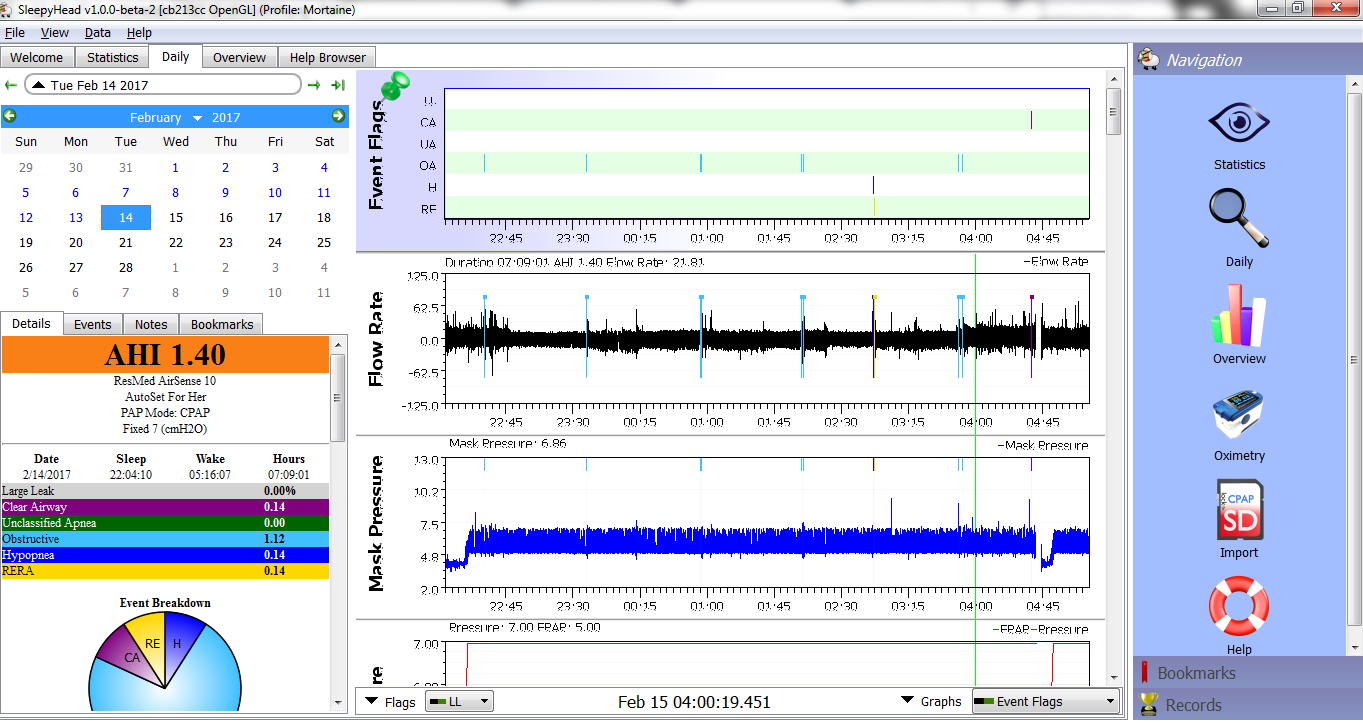 I do have to take the user-accessible SD card out of my CPAP and put it into my laptop in order to download the data– and when I forgot for a couple of months, the CPAP purged some of the data for space (so helpful of it….) But as long as I remember to do it about once a month– say when I replace the mask– I capture all the data I could want!
It's a little thing, but that's my #nerdy9th bit of love for today.