FAQ for Owl Drink to That Crochet Pattern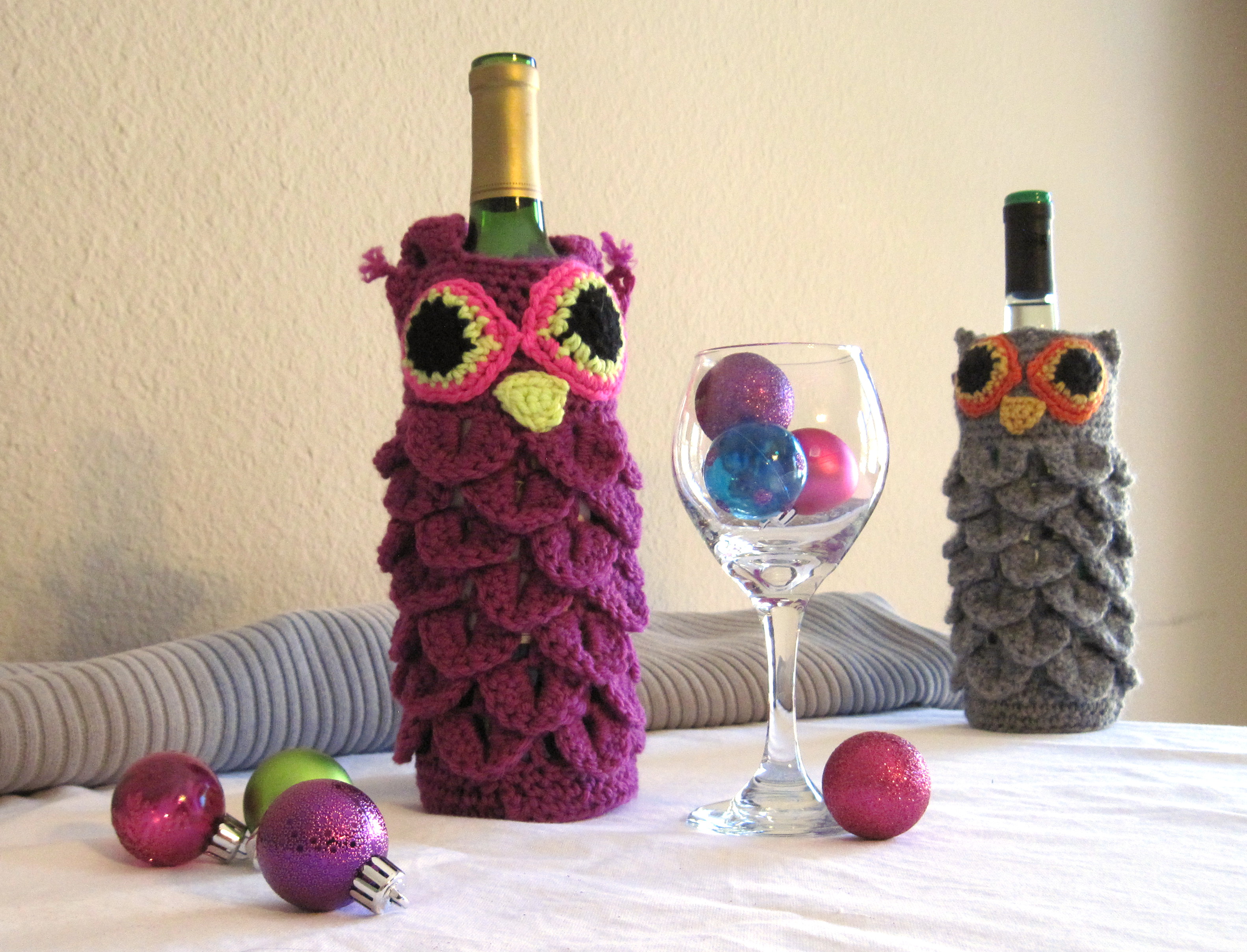 Owl Drink to That is a crochet pattern for a cute little wine bottle bag, easy and fast to make, using the popular Crocodile Stitch and crocheting in the round.
It uses about 1 skein (100 grams) of worsted-weight yarn, plus 20-30 yards of black and two other contrasting colors for the eyes and beak. The pattern is crocheted using an H hook, but you may need to adjust for gauge.
You can purchase the pattern at Knit Picks for $3.99 (USD).
Pattern Questions
Send your pattern questions by email (in the footer of every page of the pattern) or leave a comment here on this post! (Comments are moderated by default, but I do read them.)
Is there a knit version of this?
Not at this time.
Rights Questions
I'm an independent crafter with a shop. Can I make this owl bag and sell it?
Yes. If you are a manufacturer who wants to mass-produce the design or hire others to make them for sale, please talk to me about a licensing agreement.
Can I use your pattern to teach a class?
Yes. Please have your students purchase a copy of the pattern, or purchase it for them via the Knit Picks website. The pattern is only $4. It's a great pattern
Can I use it as inspiration to make a new design?
Standard intellectual property rights apply– change it significantly and you'll be fine.
Can I use your wording for Crocodile Stitch and your diagram in my pattern?
No, those are mine. You can write your own wording and make your own diagrams. I used a free program called Crochet Charts from Stitch Works Software to draw the stitch diagram.