Well, I got to casting-off the cuff last night. I had to stop and spin more yarn twice in the process, because picot edges take a lot of yarn.
I was down to the last 5 picots when I ran out of yarn. Not just out of yarn. Out of yarn and fiber, altogether.
I threw a little pity-party and put the cuff in timeout.
This morning, I remembered that I have some leftover camel yarn from making a vest for my sister! I snagged the leftovers and spliced it in. It doesn't match the color perfectly, but it's "close enough for government work."
Can't even tell: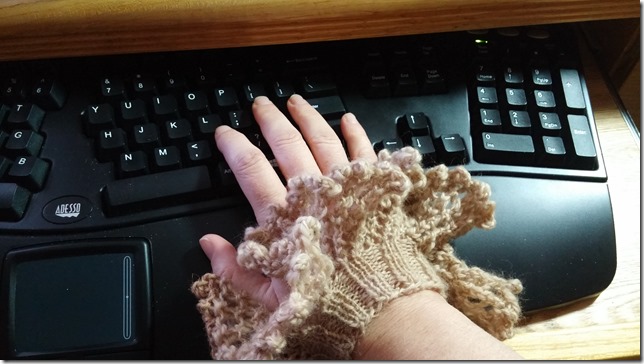 Notice the little bit of darker yarn on the top edge there (it almost looks like a shadow, but it's not):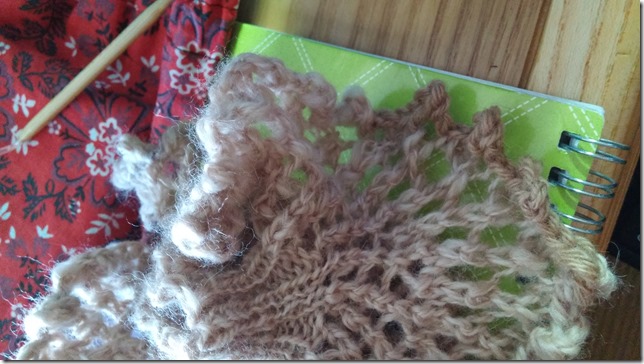 And it's all done, though I only had enough yarn for one cuff. Given the shape and size, though, I think it might fit my Barbie doll pretty well.