A D&D 5th edition combat encounter for Tier 3 characters.
At the final confrontation with the Arch-sorcerer Esunell the Blue
(Ess OO nel), the party must disrupt his ritual to create the Chaos Knife!
Credits
Stephanie Bryant is a writer, game designer, bassist, knitter, and scrum master for Roll20. You can also find her on twitter: @mortaine.
Background of the PDF is by Sarah Le @sarahle on Unsplash.
Map created by Stephanie in Dungeondraft.
Playtesters
Special thanks to my playtesters for this encounter!
Alethea Martin
Crystal Grundhoffer
Minx
Raven stiffler
mohitmax
Downloadable Maps
Download VTT-ready maps (with and without grid) here.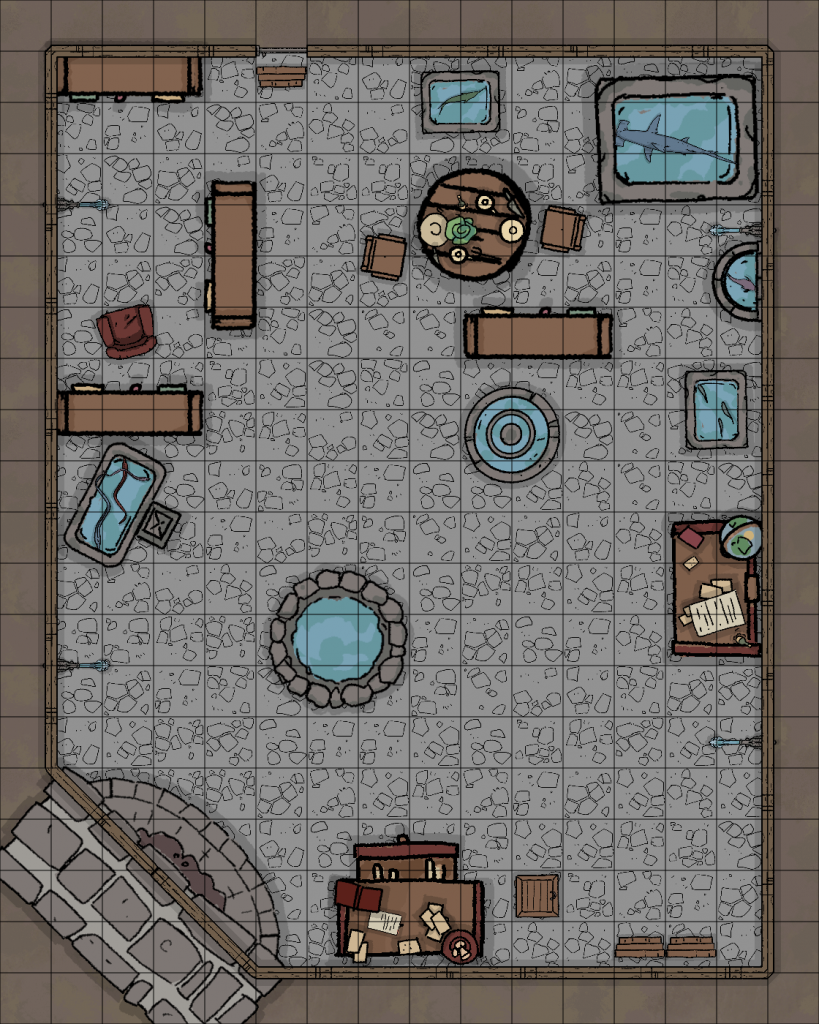 Related Posts
Latest Posts
#10 Good Omens by Terry Pratchett and Neil Gaiman
#9 – Legends & Lattes
#6 The Vampire Knitting Club by Nancy Warren #7 Trouble…
Popular Posts
As you know, I'm working on a comic book, currently…