Story game that fits on a beverage coaster in which you play a beer conspiring against other beers.
Submit playtest feedback here!
Latest Posts
Buzz and Fly is now available! It's a Lasers &…
Chase rules in D&D need a lot of work to make them usable.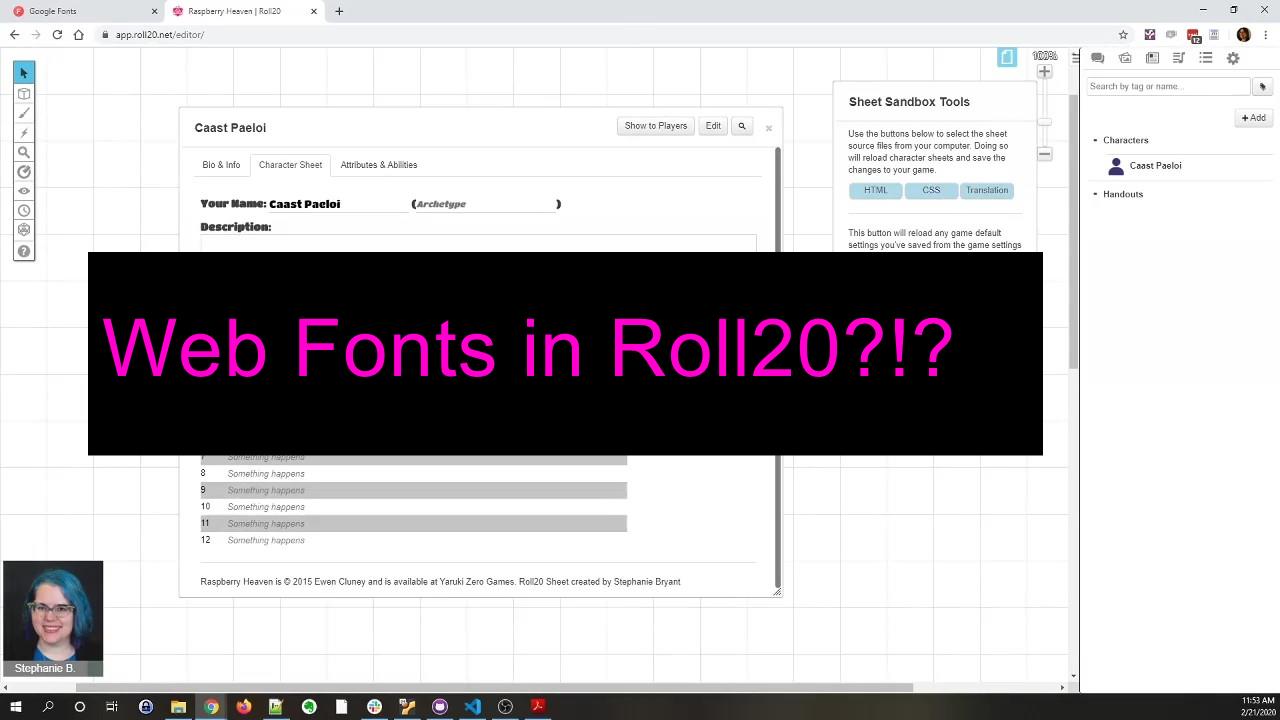 Short video and how-to (in text) for using Google webfonts when making Roll20 character sheets.
Popular Posts
My current inspiration right now, for a game I'm noodling…