Are You Sheriff Dullard? A Mafia Hack
Last year, for my 39th birthday party, I threw a "Red and Wild" birthday party, inspired by To Wong Foo, Thanks for Everything! Julie Newmar. In the movie, Patrick Swayze, Wesley Snipes, and John Leguizamo are drag queens who get stranded in middle America, where they teach others to let their freak flags fly.
The movie is beautiful and still hauntingly relevant today, 19 years after it was first released.
At my party, I decided we should have a party game, which was perhaps not the best idea, since I tend to have upwards of 30 people at my parties, and we were all more than a bit tipsy. But party we did, and the game was "Are You Sheriff Dullard?"
It's a variation on Mafia and Are you a Werewolf, in which the players try to deduce who is a hunter and who is prey, and systematically eliminate each other until one side wins.
My variation can be played with 8 or more players, and has two files– the rules PDF and cards for drawing who will play each role.
The images are all CC-licensed or public domain.
Latest Posts
Buzz and Fly is now available! It's a Lasers &…
Chase rules in D&D need a lot of work to make them usable.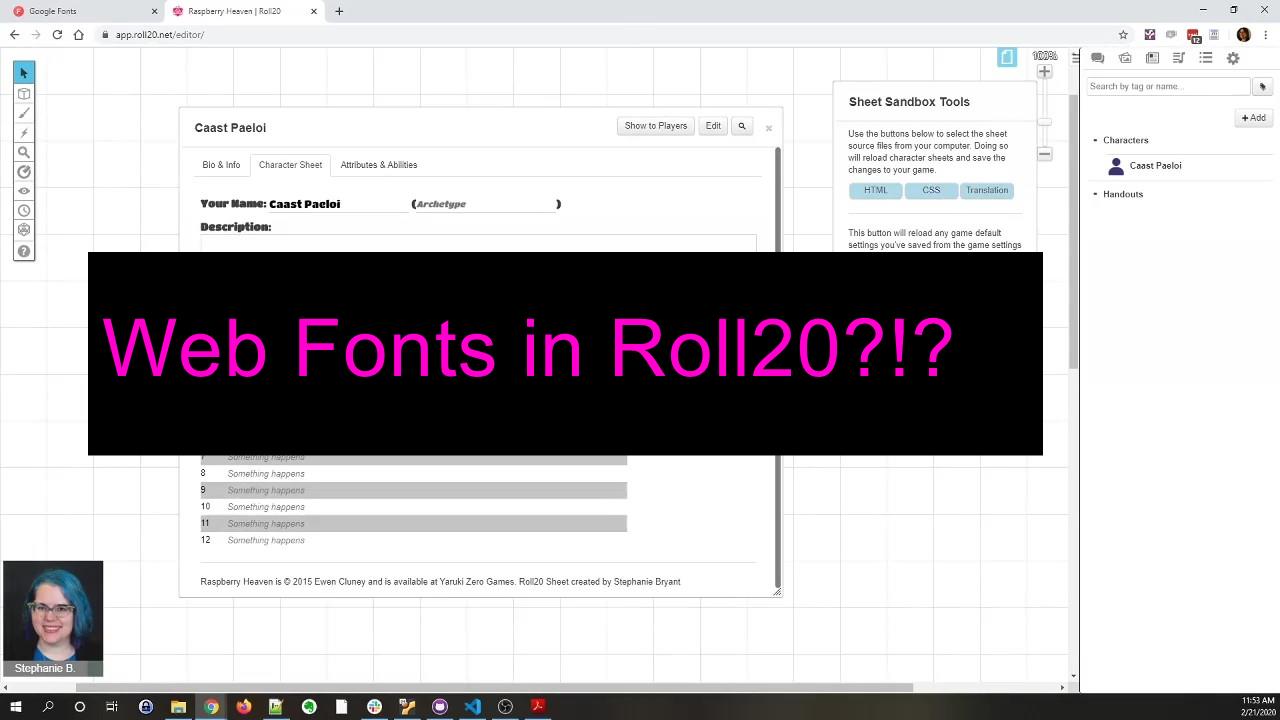 Short video and how-to (in text) for using Google webfonts when making Roll20 character sheets.
Popular Posts
My current inspiration right now, for a game I'm noodling…