This is a personal blog, mostly from Stephanie Bryant (mortaine), but with a few guest contributors who are close to me.
Latest Posts
Buzz and Fly is now available! It's a Lasers &…
Chase rules in D&D need a lot of work to make them usable.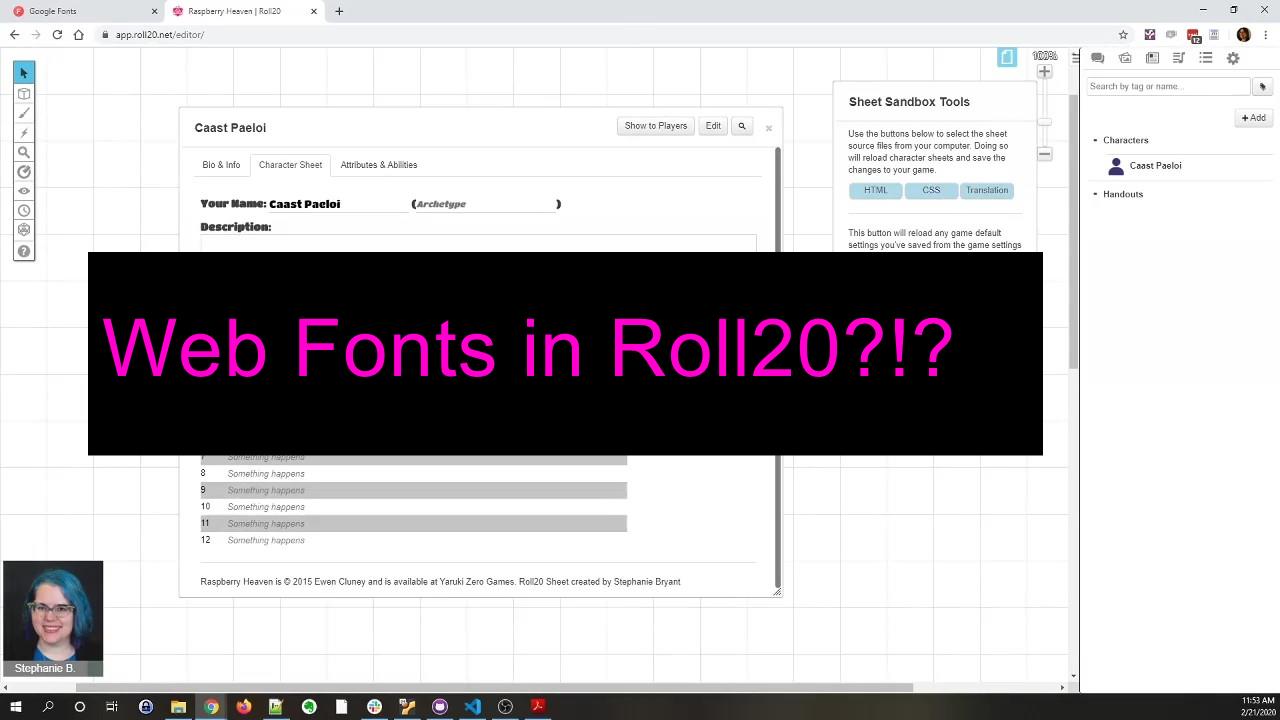 Short video and how-to (in text) for using Google webfonts when making Roll20 character sheets.