I'm participating more in MicroMap Monday, so thought I'd share the Micromaps from the past week.
Last Monday (Oct 20), the theme was "Plants."
Why is the root bad? Why is tallgrass only on one side of the trunk? Who lives in Enemy Hill, and why do you feel guilty when you think about them?
Then, my friend Peter and I decided to start doing some ATC maps. ATCs are Artist Trading Cards– like baseball cards, but you make art with them and trade them with your friends, use them in swaps, etc. They're popular in the online swap world, and a nice, small format for expressing your art without embarking in a huge project.
Here's my first one: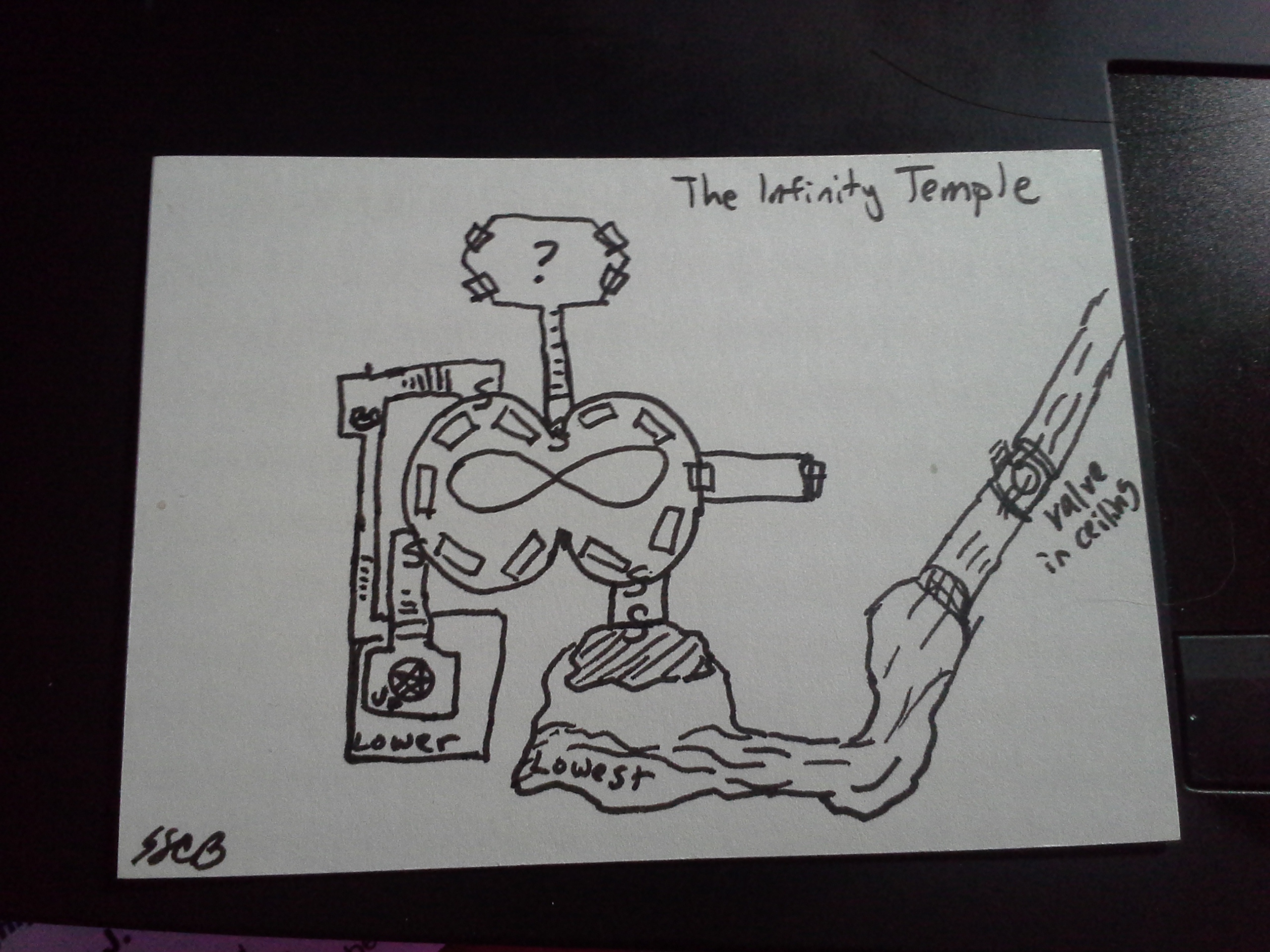 The back of the ATC is usually where you include your contact information or maybe something about the artwork: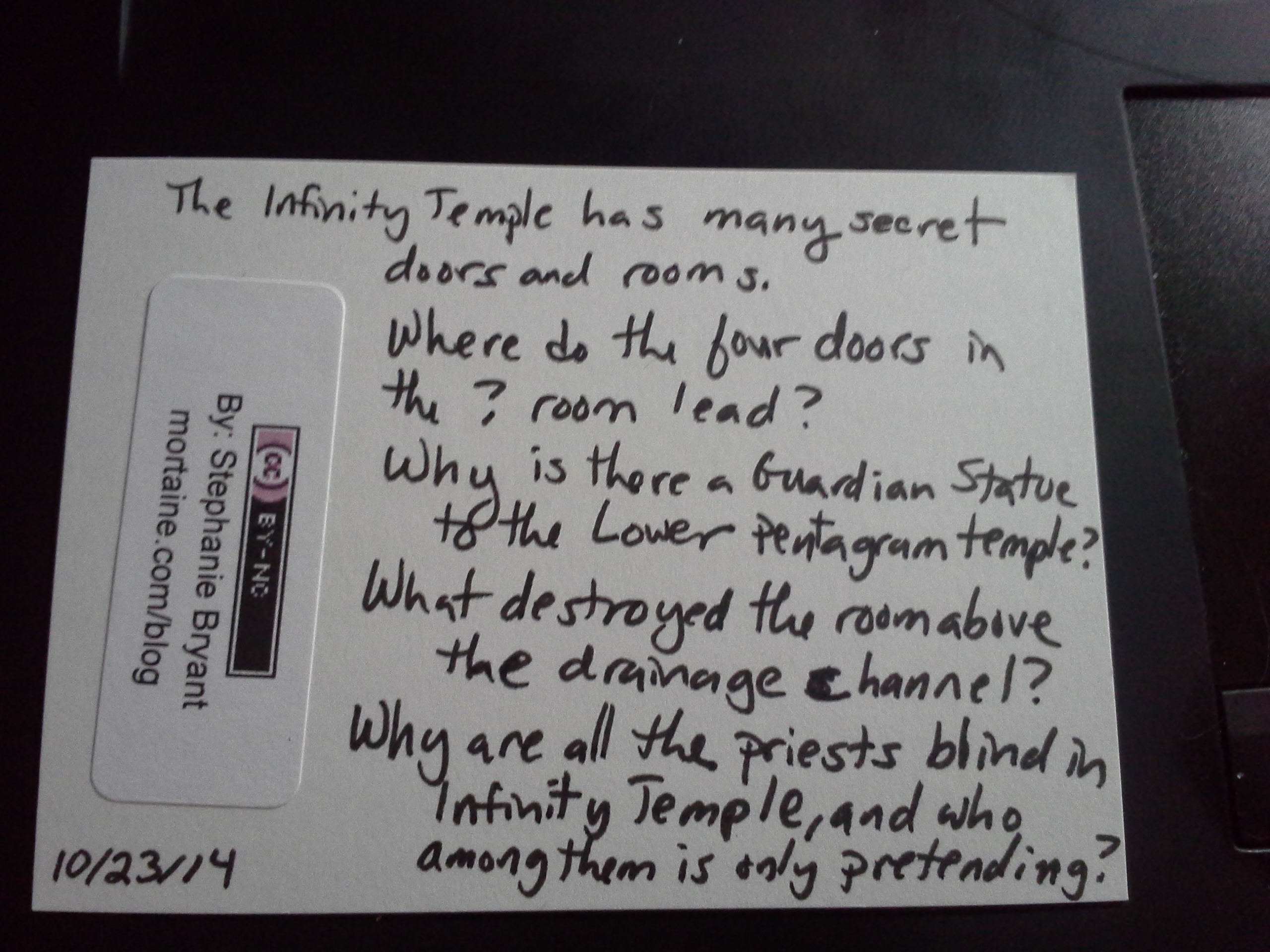 In this case, I included my name, CC-license, blog URL, and some questions about the map:
 The Infinity Temple has many secret doors and rooms.
Where do the four doors in the ? room lead?
Why is there a Guardian Statue to the Lower Pentagram temple?
What destroyed the room above the drainage channel?
Why are all the priests blind in Infinity Temple, and who among them is only pretending?
I like including questions about my maps. It makes them more fun, I think.
And finally, here's this week's Micro-Map Monday (10/27) entry. Unofficial theme was "mountain madness."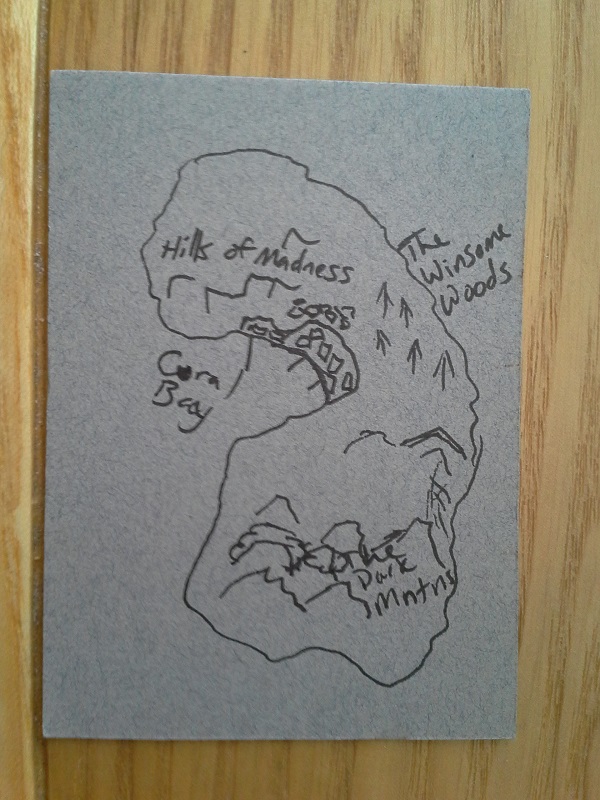 This island has many secrets and questions for you!
The Hills of Madness – What does the old woman on the hill know that no one else does?
Coral Bay was once home to what monsters?
Why is there always fog over the Dark Mountains?
Why are you keeping a secret about the Winsome Woods?