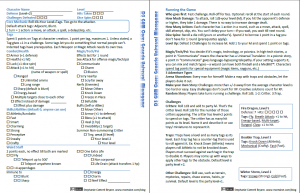 "Crunchy" RPG game that fits on a quarter piece of paper and uses one d3 or df.
Submit playtest feedback here.
Related Posts
Latest Posts
Hah, forgot to update for a while. It's been… a…

I knitted a top with souvenir yarn from a trip, and here are the details and modifications I made!
#6 – A Stitch in Time
Popular Posts
As you know, I'm working on a comic book, currently…