Unforgettable
Unforgettable, you are on my mind.
You never left.
Your quiet face, deep, rich lines–
Unforgettable. You are, on my mind,
A broken dancer, porceline hands unwind
Cracked, dangerous, fragile, motions deft,
Unforgettable. Are you on my mind?
You never left.
Stephanie Cottrell Bryant
June 20, 2003
---
© 2003, Stephanie Cottrell Bryant. Written by Stephanie Cottrell Bryant. Permission to copy, distribute, share with friends and loved ones is granted, provided the copyright and author acknowledgments remain intact.
Latest Posts
Chase rules in D&D need a lot of work to make them usable.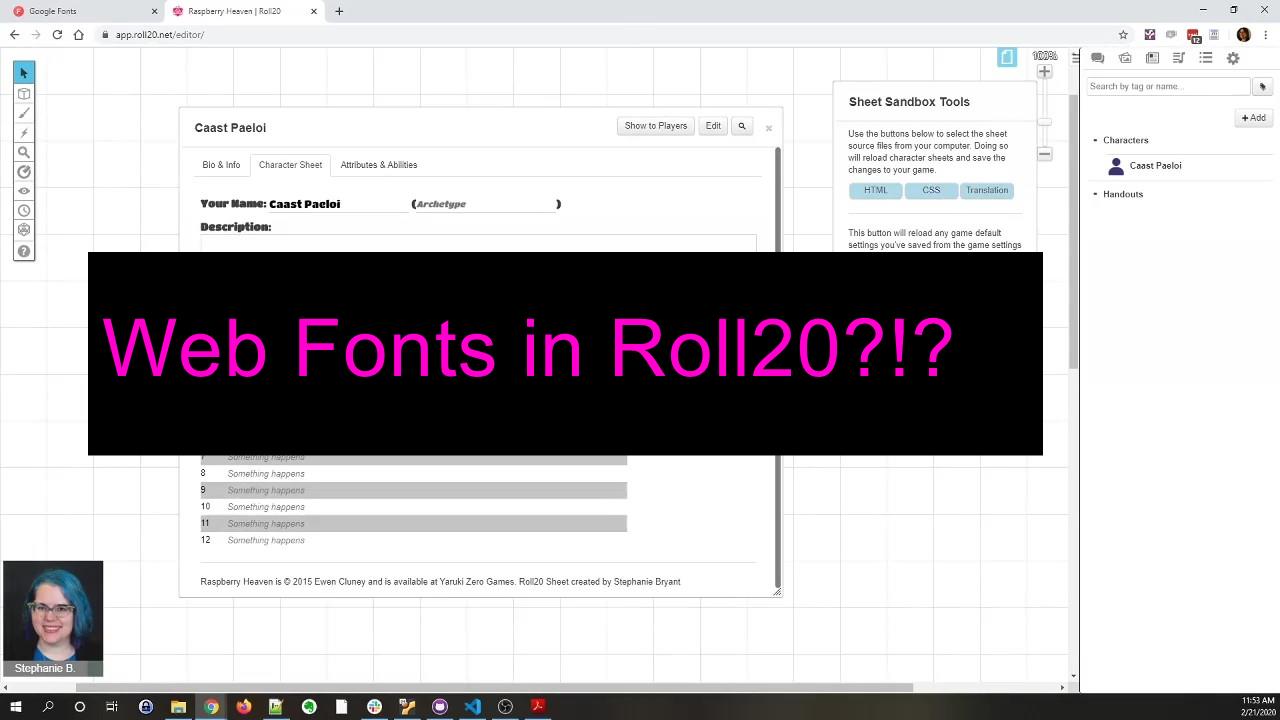 Short video and how-to (in text) for using Google webfonts when making Roll20 character sheets.
#1 The Stupidest Angel by Christopher Moore #2 Illegal Alien…