This web site is also a companion to the book Videoblogging for Dummies, published by Wiley Press in July 2006, and written by Stephanie Bryant (the maintainer of this site).
In this site, you'll find video examples of ideas expressed in the book, presentations I've given related to the book, articles, tutorials, including some material that was cut from the book. You'll also find more "meta" information, like upcoming author appearances, workshops, and videoblogging events.
As promised in the book, all the URLs mentioned in the book will be posted here and checked periodically to make sure they're current and annotated when appropriate.
If you'd like to buy a signed copy of the book, click here and be sure to mention if you want it personalized or not!
Latest Posts
Buzz and Fly is now available! It's a Lasers &…
Chase rules in D&D need a lot of work to make them usable.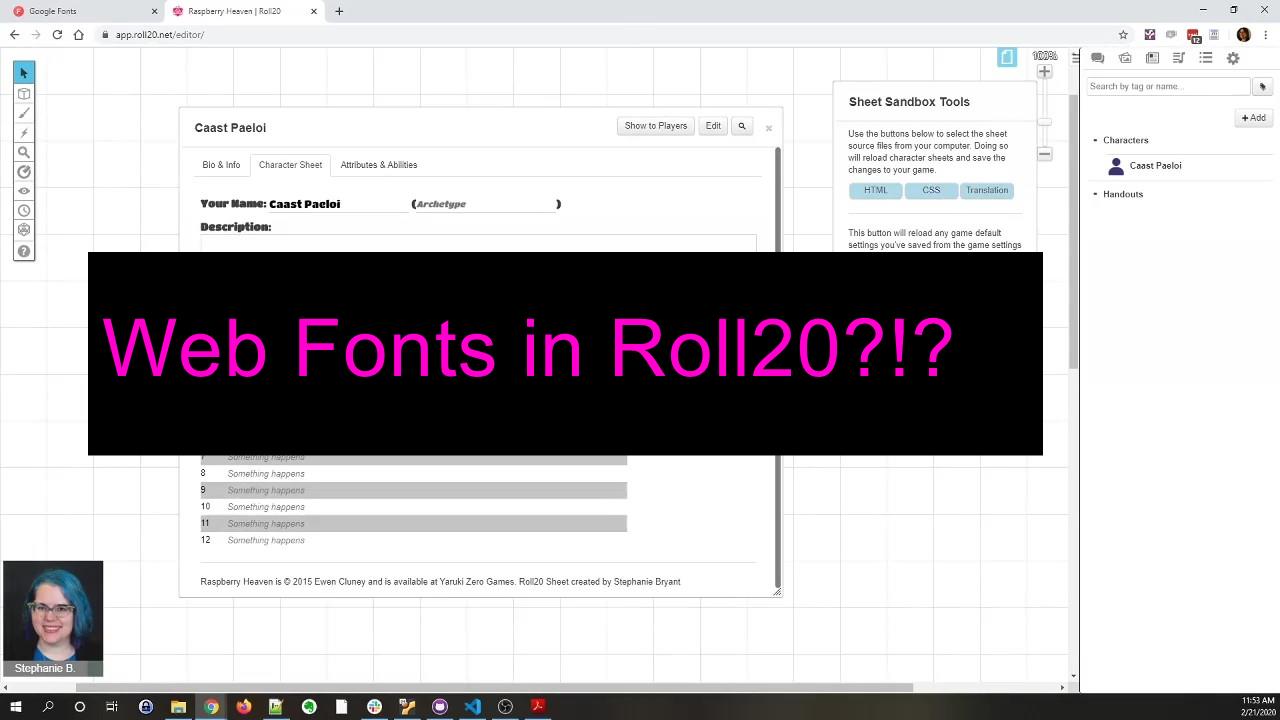 Short video and how-to (in text) for using Google webfonts when making Roll20 character sheets.