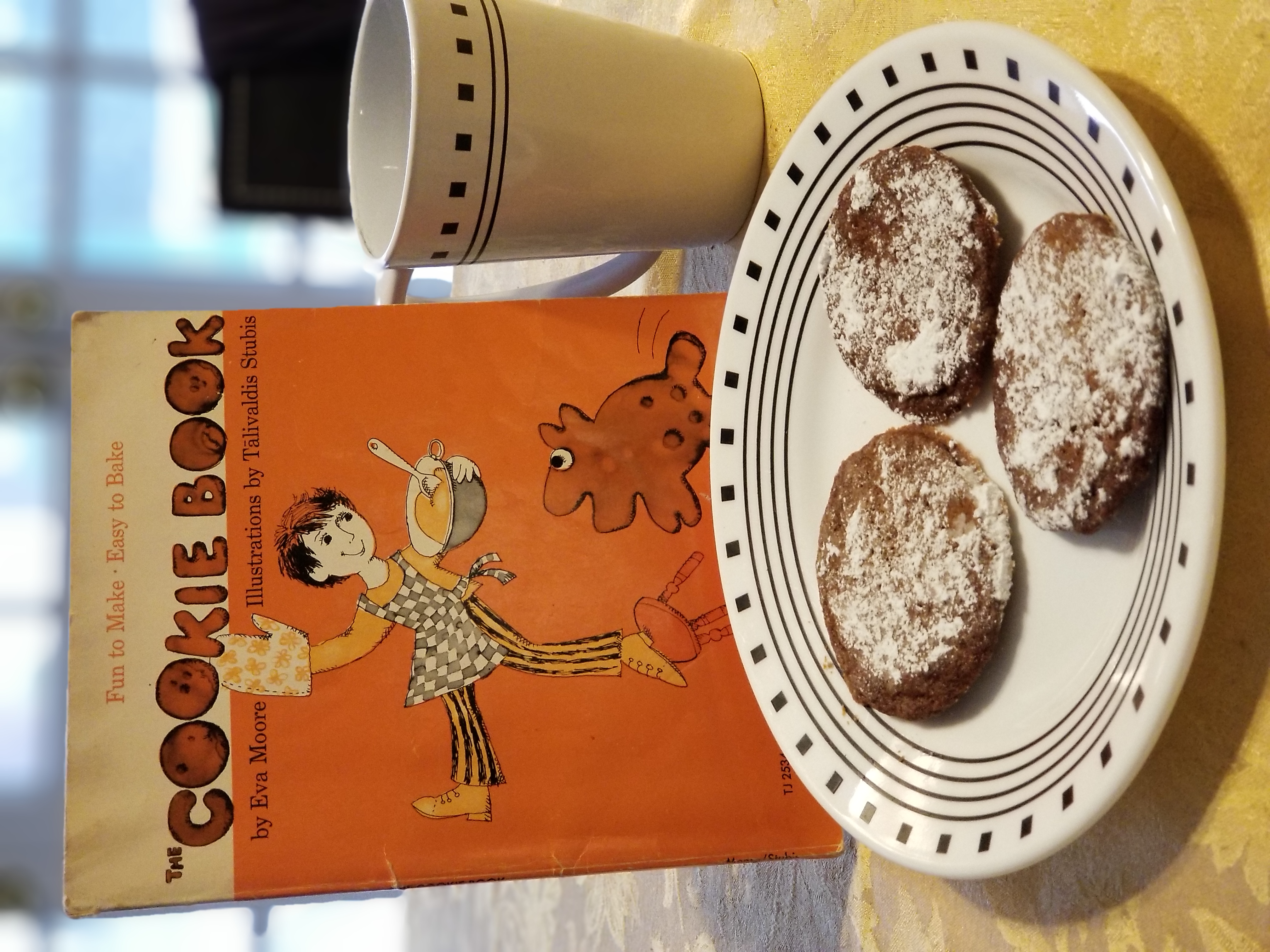 So, my good friend and housemate Suzanne visited her mom last week and returned home with a few fun blasts from the past, including a kid's book of cookie recipes published in 1973 by Scholastic Books, titled The Cookie Book, by Eva Moore.
The book is organized by months, with one cookie recipe per month. It's January, so we started with the Sugar and Spice Cookies, the first recipe in the book.
Is a fairly standard gingerbread in preferred sugar cookie. We substituted nutmeg because we are out of ginger. Good cookies, though.