I don't have a favorite RPG writer, not even close. So how about I just highlight an RPG writer who is unique, writes a wide range of game types, and has deep thoughts about gamecraft.
I'm speaking, of course, about John Wick, who almost made it to "Favorite Publisher," but I decided to save him for this. Author of a number of fine games, including his most recent Blood & Honor, Cat, and Wicked Fantasy. Let me tell you a little bit about this guy's range: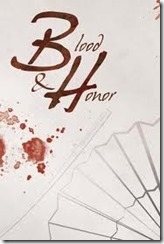 Blood & Honor. We're not going to say it's Legend of the 5 Rings, but…. It's a samurai's world and you are steeped in honor and tradition and all that beautiful cultural stuff.  Want more? Ben Woerner wrote World of Dew as a "samurai noir" sequel. Want LARP? Try Blood & Tears.
Cat. You play a cat. With magic. This game is, straight up, one of the best games out there for playing a non-human character. And it's spawned its own spin-off, Call of Catthulhu.
Play Dirty. The anecdotes in this may be subject to a little "tall telling," but a lot of the advice is great if you're in the kind of game where the DM and the players need a lot of adversarial tension to keep the story pumping. It's not necessarily what I need all the time, but I know that I've run better games because of this book.
This only scratches the surface, of course, of what Wick can do and has done. He's also a great guy who is very personable and approachable at conventions.