I'm following along with Kim Harrison's dragon knit-along! This weekend's homework was to knit 5 pieces of a wing: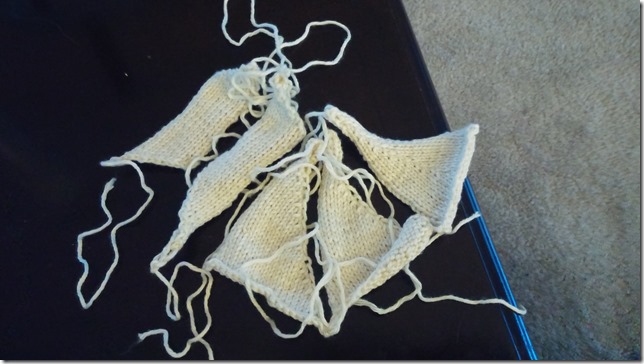 There are increases and decreases in these pieces, some of which are a little weird. I'll be honest– Harrison could use a good technical editor (there are common guidelines she isn't sticking to, and she has a huge typo in her pattern and stitch instructions), although she is really clear at the beginning that the pattern hasn't been professionally edited.
Anyway, this week's assignment is a bunch of icord wing bones. That's fun… but it means I am now a little stuck because I didn't get pipe cleaners yet! I can fix this by using floral wire (as long as it's not expected to show), or I can wait to cast on until I have the pipe cleaners.