I started knitting this shawl

in February, using yarn I bought during San Diego Comic Con last year. The pattern is Dianna, and the yarn is a discontinued colorway of Zitron Filigran– long color repeats that were exactly what I wanted for this entrelac lace shawl.
For the record, I have had this shawl in my queue for about 5 years. I have also tried to start it several times before giving up.
I finished it yesterday!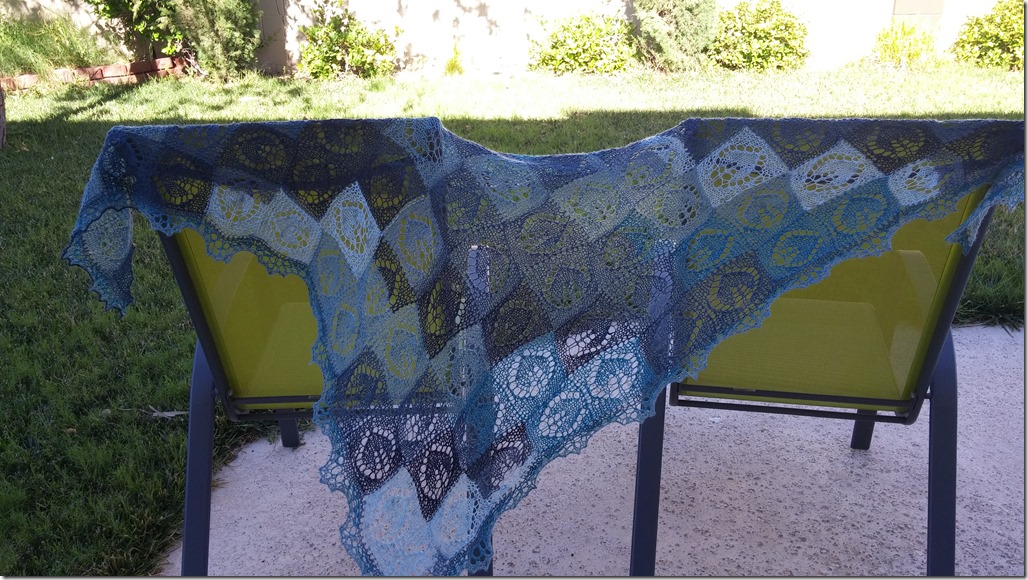 I added a modified feather-and-fan border to "pull it together" and finished with about 5 yards of yarn to spare.
It's a lovely blue-teal, which will go very nicely with the blue infinity dress I made last month: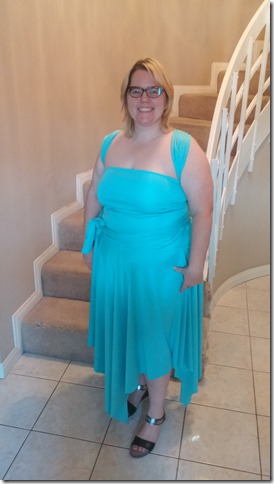 More details about the pattern, needles, progress photos, etc. are in the Ravelry link above.
Next up: the Kim Harrison dragon knit-along and a traveling project for Indiana.