I've been doing some knitting this week. First, I cast on and knitted this guy: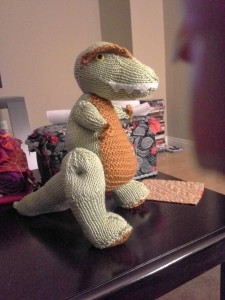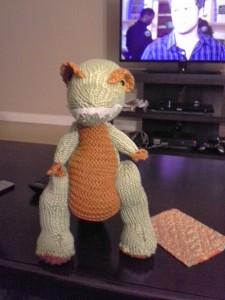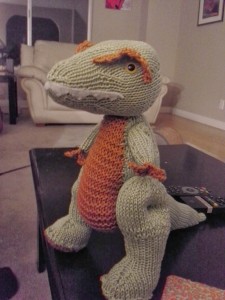 It's an Allosaurus for a RedditGifts swap recipient. The pattern is from Knitted Dinosaurs, by Tina Barrett, and the yarn is Cascade pima/cotton.
Next up is another entrelac scarf I'm making, this time alternating some color-changing yarn with solid purple: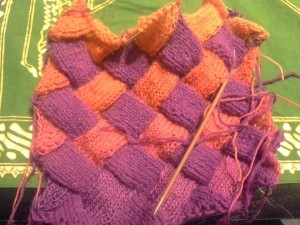 It's coming along beautifully. It's in my standard colorway– warm purples, reds, oranges, and yellow. For some reason, I'm always attracted to knitting with these colors, even though I adore blues, greens, and teals, too.