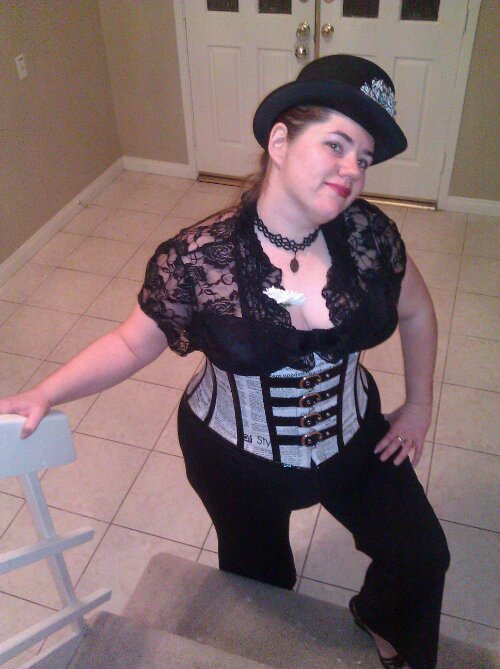 So, I haven't posted much in my blog for the past 2 years, mainly due to "technical difficulties" I didn't feel like figuring out why my WordPress installation wouldn't update itself, and I really didn't like the fact that updating my blog didn't cross-post to Facebook anymore. And since I'm now Facebook-addicted (thanks, Andy!), I've been posting little updates on FB instead.
Anyway, here's why 2013 will be better than 2012:
With luck, I won't have any deaths in the family in 2013. I'm serious. That goes for you, too, Mom. You have to take care of yourself.
My New Years resolution is to "dance more." It's unquantifiable, which means it's a bad resolution, but I don't really care. The objective isn't to achieve a dance competition. It's to explore an artistic expression media that I don't usually pursue.
Things I plan to do in 2013 (these aren't resolutions):
I'm going to keep reading books in 2013. Again, my goal is 50 books, and I'll keep track here because it's helpful.
More steampunk crafting. I have three costumes I'm working on, plus a soft sculpture. I'm hoping to learn some relevant dances that I could do at a convention like the Steampunk Symposium (even though I can't afford it this year, I may be able to go next year).
More anime and manga. I've loved exploring these media in the past 2 years, and plan to continue to do so.
More time with friends and loved ones– that's a given.
More non-D&D gaming. I'm burning out on 4th edition, and not really enthused about D&D Next. I'm finally tiring of the "gamification" of my favorite pastime. I ran a Microscope game last weekend and had a blast (see the results here). I'm excited and energized by the Fate Core Kickstarter (especially since I have a full set of dice), and by Savage Worlds.
Attend Strategicon – fits in with my love of gaming.
More knitting. Because I miss it.