I've been painting miniatures again, now that I have my D&D stuff and new paints. I went to the "paint and take" workshop at Strategicon over Memorial Day weekend and learned a lot of great techniques.
As a result, I have a few dancing girls to show off. These are miniatures by Malifaux. I love the Malifaux minis because they're a little dark and creepy, and they fit nicely into a "steampunk" vibe.
A lot of the techniques I learned are really specific to "painting tiny, tiny things" but can also be used in a larger artistic sense. There's a lot of sophisticated technique in mini painting– color blending, getting the right highlights and shadows, and toning.
Anyway, here are the three minis I'm most proud of right now:

This one is my mini for Nindel, a slightly insane star-pact warlock (think Cthulhu) who… well, she's a little crazy.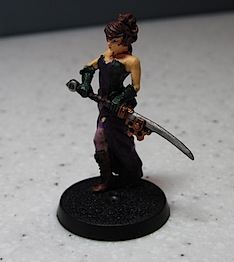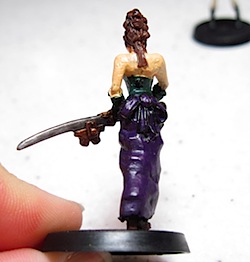 I painted this second one intending her to be used for a character whose player has dropped our game. However, I really like her and think she turned out really well: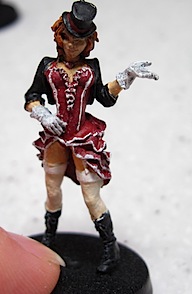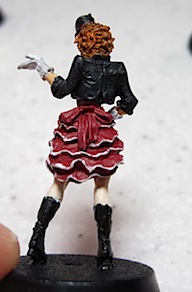 Finally, this one came in the box set with the others, and I liked her and needed some painting practice: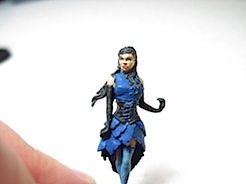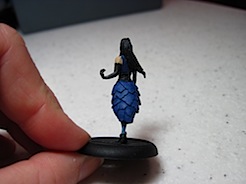 Oh, and the fact that all of these are wearing stockings, some with garters? Yeah– that's just a lovely bonus!