The Para Sol took a blue ribbon at the county fair, and won 2nd Best in Class.
Presentation: 8/10
General Appearance: 18/20
Design: 29/30
Workmanship: 39/40
Rating Total: 96/100 (The math is wrong– this should be a 94)
Judge Recommendations: "Very pretty and creative."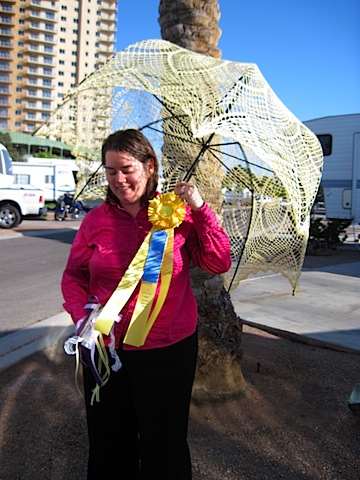 Here's me with my pretty parasol and its pretty ribbons!
John says when he picked it up, the woman working there said "does she tat? She should enter tatting next year!"
The prospect of a tatted parasol…. I might just kill myself.