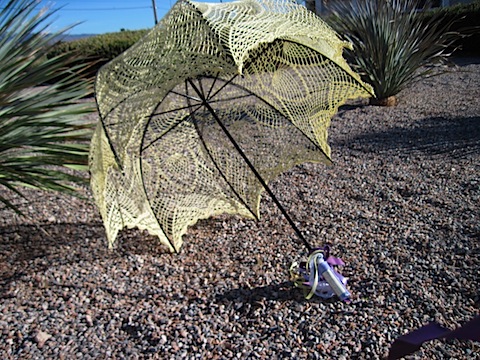 The parasol is complete! I had to buy a new umbrella frame, because the one I originally bought was too small. Then I had to paint the new frame's handle and tip… because they were blue.
I added some lovely ribbons and bows, because why not?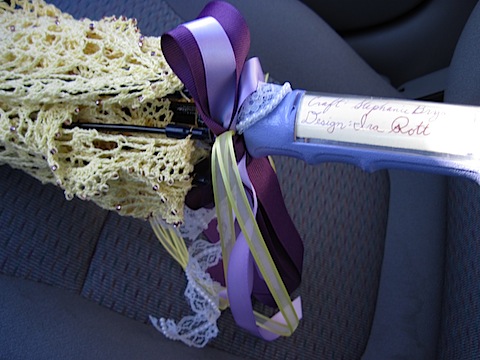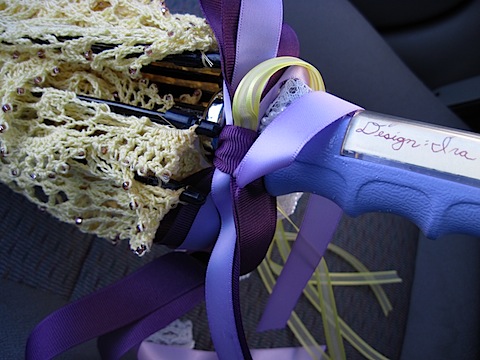 And a classy tag, because the new umbrella frame had a luggage tag thing in the handle (it's originally a gold umbrella, $5 at Goodwill):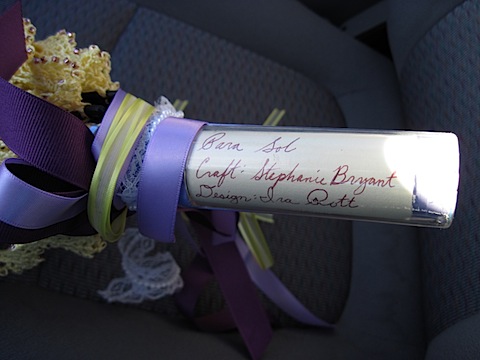 And another ribbon as the tie: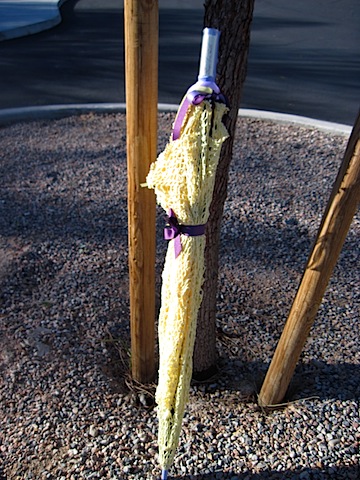 Pretty umbrella: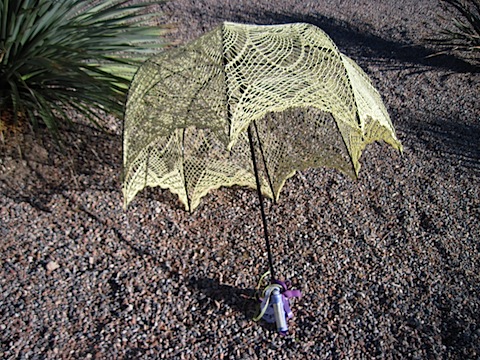 I finished it last night, which just goes to show you: I can only finish something when I have a deadline!
Anyway, look for it at the Clark County Fair and Rodeo, April 7-10!