I finished the handspun sweater tonight: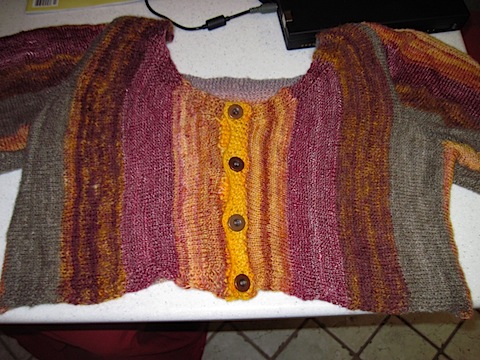 Buttons are from a bag of vintage buttons I got at a craft store a while ago.
Will take pictures of me wearing it when I get a chance, maybe this weekend.
In other news: I need to paint a new bowl for Alladin. His broke yesterday. I think we go through one every 2-3 years.