Yesterday while John was driving, I finished the Oliver socks I've been knitting for my Dad: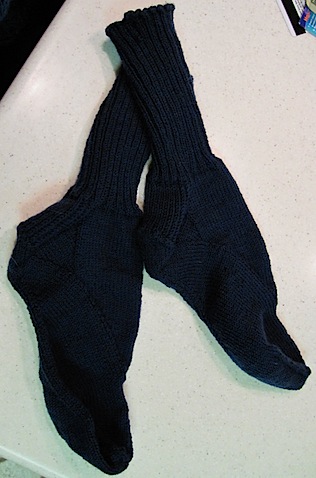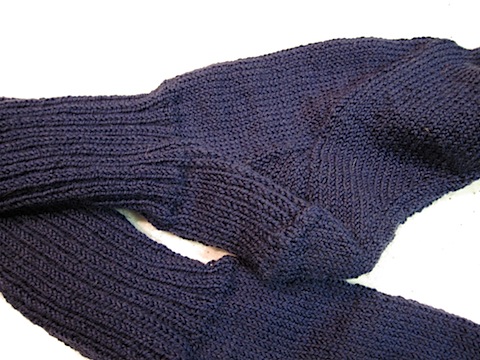 Finishing yesterday officially means these socks took less than 2 weeks to knit. I cast on on October 28th, and bound off the second toe last night.
And cast on for a pair of cabled lace socks, maybe for me, maybe for someone else, depending on fit: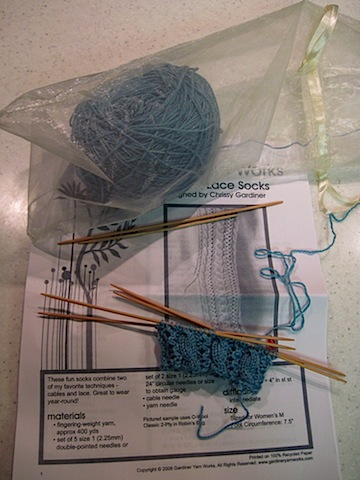 I expect these to take longer, as cables are always a little extra fiddly for me. I need more practice with cables on socks.
These socks, a hat I'm designing, and my Mystery KAL shawl are the only things I have on the needles right now.
I have good news to share, but not until it's more official. I asked John about it last night: "Are you sure you're okay with this? I mean, I don't think we've stopped having fun…" His reply: "No, but this can be fun, too!" Meanwhile, we are driving quickly to get to a meeting I have on Tuesday morning in Nevada.