I finished a sock: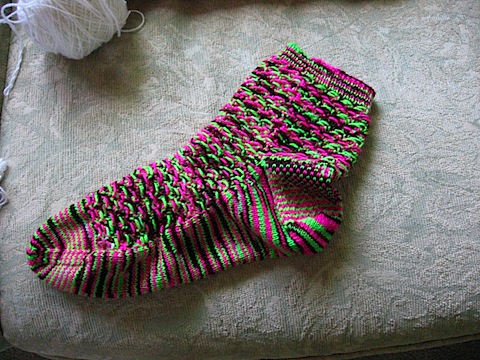 It's for my stepmother. She doesn't like to wear socks, so I decided to try making her a pair to see if she'll like handknit socks.
Remember the Anna Karenina socks I made in April?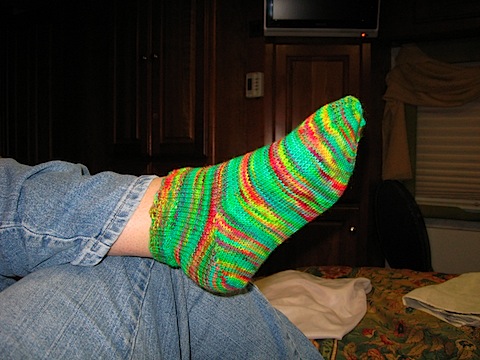 Well, after wearing them for over a month, I decided that the anklets were too short, even for my little feet. So I decided to make them longer.
These were originally knit as cuff-down socks, so the cast-on edge is at the top. So, I took my scissors, and cut my socks!!!! I snipped the cast on edge and unraveled it. I picked up the stitches and knitted in the other direction for a couple of inches on each sock: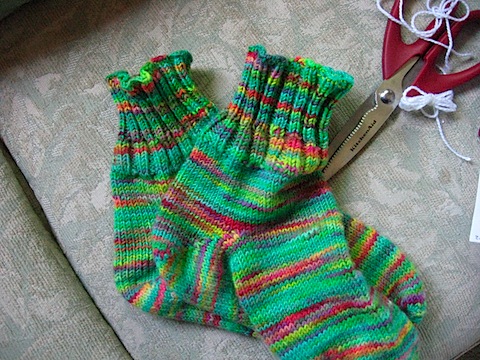 The result is a pair of socks long enough to stay up and keep my ankles warm: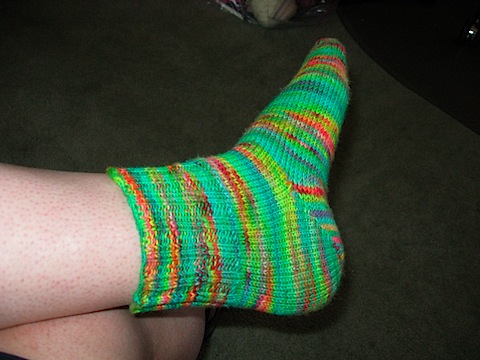 Beautiful!
Oh, and these socks have officially broken 3 Brittany needles now. After the first broke, I requested replacements, and they sent 3 extras. I've broken 2 of the replacement needles, leaving me even. I'm going to quit while I'm ahead.