This blanket took me almost 2 years to finish. It's not even very big, but after I had knit 22 squares, I just lost interest in it– in the yarn, in the project as a whole, etc. Fortunately, it still matches the interior colors of the motorhome, so finishing it did give me a nice, cute throw blanket for the sofa: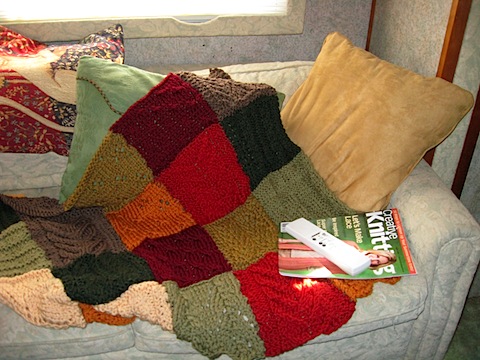 The yarn is Cascade 220 superwash, which means I can throw this into the laundry as needed for cat hair.
I also finished writing a pattern/design that I've photographed and shared with Marc– it's pretty cool and spiffy, and I'm looking forward to getting it all tested and knit up for the events in May!