I'm making Thank You hats for the folks at John's office to thank them for their awesome work on the comic book. I've finished 2 of the hats so far. One is… a little big: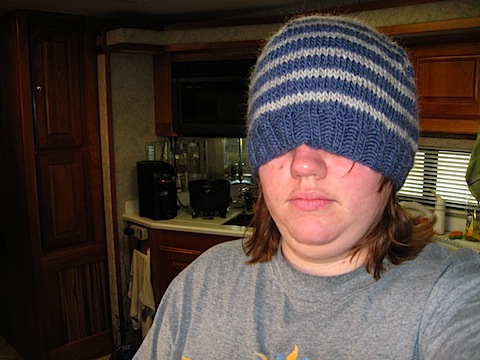 But I think rolling the brim will fix that if the recipient isn't into being blinded by his hat.
The other might end up being a little small: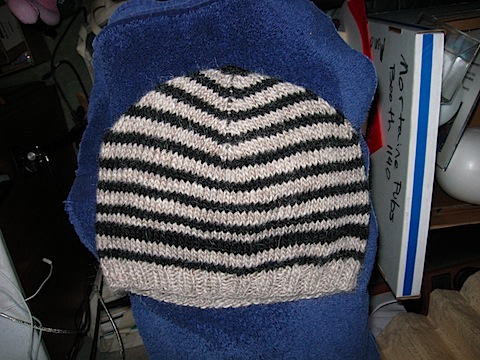 (It's still drying, so I haven't checked its size yet– it fit my head when I tried it on last night).
And the third isn't on the needles yet.
The pattern for the above hats is Jared Flood's Turn a Square, which is a fairly easy knit hat. It took me about 1 1/2 knitting days (those are days when I do knit, but at night– not days where I dedicate the whole day to knitting) to make each one. The grey and black one had some issues due to me having too much to drink on Sunday evening, and forgetting to switch to larger needles, and forgetting to stop knitting, so I had to frog back and take out 2 inches of length.