The big yellow shawl I've been knitting (and knitting and knitting) is complete. I had originally thought that it was going to be too big, but I didn't block it as hard as I could have, and it ended up being just a little oversized.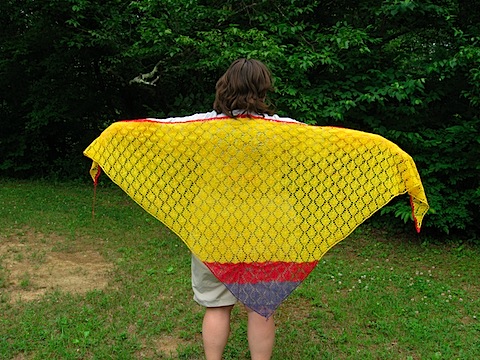 BTW: If you're a woman of great stature and want to knit yourself something pretty and lacey but you don't know how big to make it? Get yourself a 100-gram skein of KnitPicks Bare laceweight, a set of 4's or 5's, and knit a repeating-pattern lace triangular shawl until you run out of yarn. Block the shawl, and I think you'll be pleasantly surprised with the results.
This pattern is the Blue Jeans Lace Leaf shawl, by Spinndiva.
More beautiful pictures after the link/cut!