I have a project in my queue. It has, in fact, recently come to the top of the queue. It's a sweater. For me.
It's not just any sweater, though. It's loverly, with cables on the edgings and cuffs, and it's shaped to fit a plus-sized goddess like me. It has a hood. It will be knit of wool, making it the first wool sweater I will have owned since I was 15. It will replace my aging beige cotton cardigan, my go-to sweater when there's a nip in the air, but it's not cold enough for a fleece jacket.
Susie Hoodie from More Big Girl Knits
I have the yarn, a soft wool-silk-alpaca blend in a rich royal blue, all skeined up in a bag. (I suppose Step 1 is to wind the yarn into balls.)
Organik from The Fibre Company
I certainly have the needles.
But I also have…. fear.
I am afraid of starting this project. Since bringing the yarn out and mentally preparing myself for it, I have knit (from start to finish):
A pair of socks: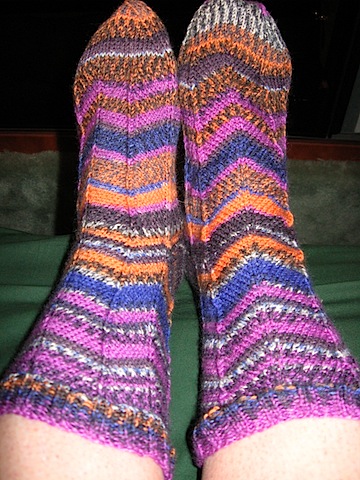 A cabled hat: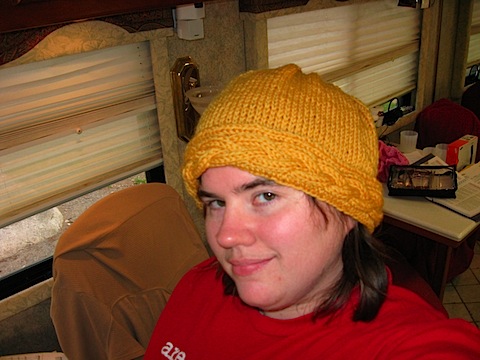 And a cute pink cardigan for my niece: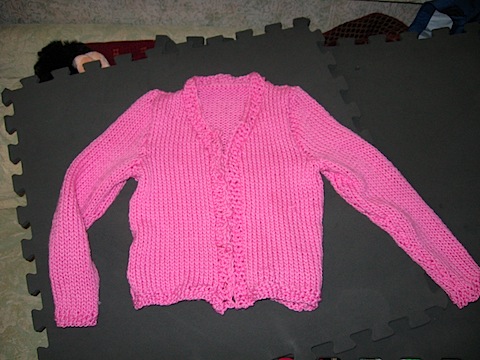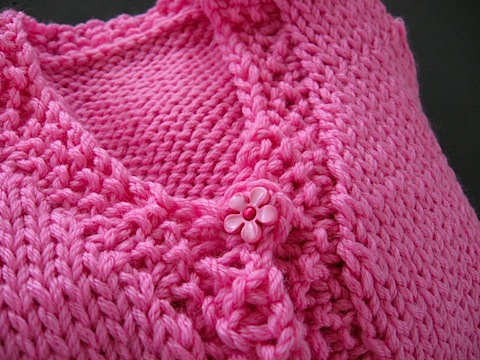 I knit the socks because, well, socks! I knit the hat to practice some cables before embarking on a complicated cabled project. I knit the child's sweater to practice sweater-making, since this is, after all, my second sweater (and also because the yarn is as scratchy as butter and my hands longed for it….)
The same day I bought the yarn for this sweater (and the pink sweater, incidentally…. and some laceweight alpaca), I bought some roving to spin into yarn for another sweater. I think this would be a good exercise for me, and I would enjoy making a significant thing from start to finish like that.
It's a sign of my disturbed mind that I look at the roving and at the sweater yarn and I think I should spin that roving first, make that sweater before I make the Sweater That Calls to Me. I can see in my mind what that sweater will look like– a bit bumpy, perhaps, but the kind of sweater that you pull over and instantly start sweating, even if it's 10 degrees below zero.
Is it that I'm not ready to make that sweater yet? Am I second-guessing my talents as a knitter? I don't know. What I do know is that there's a limited amount of space in my home, and I have an oft-broken rule that yarn should be able to be put away. Right now, there are two bags of unstored yarn in the house. One bag is going to charity, hopefully today. The other bag… is the sweater.
I don't know. Maybe it's geography. We're summering in the north this year. Perhaps I will find the Adirondacks are the perfect sweater-knitting location.