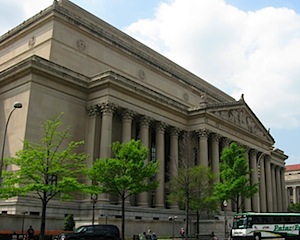 Weather hindered our plans in D.C., but we did get out and do stuff a few days. We went to the Navy Memorial (in the rain) and museum. On a sunnier day, we did the mall and monument walk: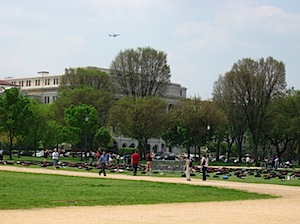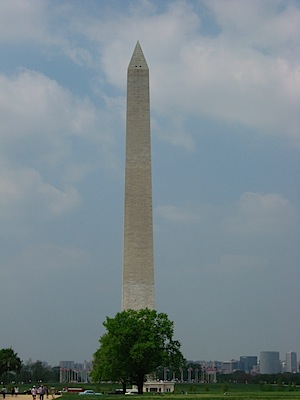 We visited the WWII memorial, which was pretty cool, but John felt it lacked sufficient recognition of the rest of the Allies: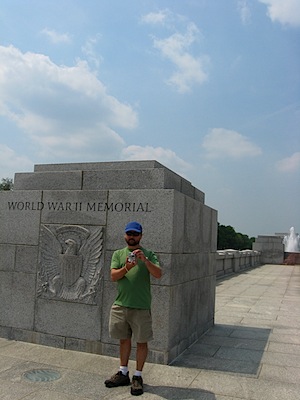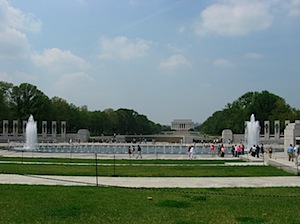 We went to my favorite place: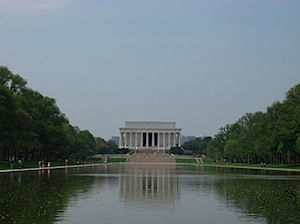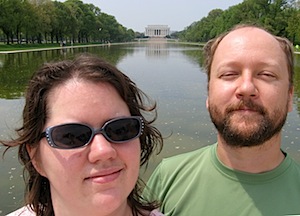 As it turns out, my uncle lives across the street from the National Zoo. On another rainy day, we visited the animals: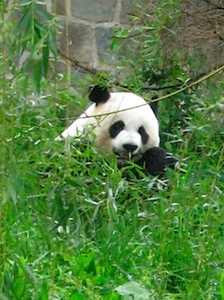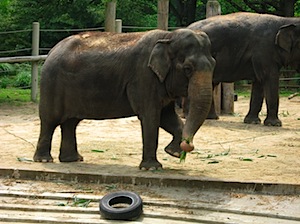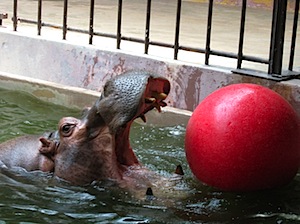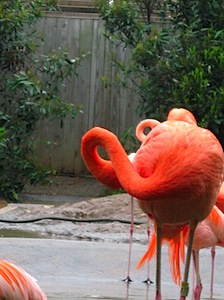 And then, a few days later, I went to the Maryland Sheep & Wool Festival, which was awesome and had lots of spinners. And I got to meet in person the founders of Ravelry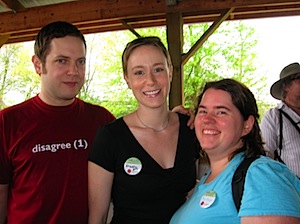 Casey and Jess, founders of Ravelry…. and me!
And at night, after I was exhausted and overstimulated from a day of petting wool and gawping at handknits, I went to their awesome party, and ran into friends I've made as far away as Kansas City. A couple days later, we were back on the road:
We did a 2-day sprint from Washington to Boston: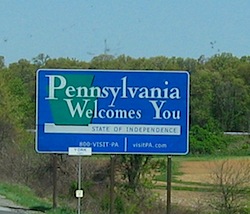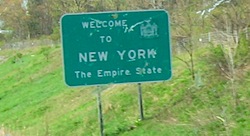 Spent the night in New York, just north of the border. Then it was back on the road through Albany and across to: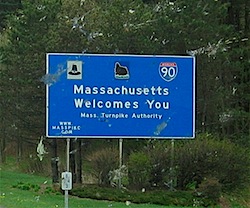 (Notice how there are progressively more bugs on the windshield as we go from Penn to NY to Mass…. we had the RV washed the day before we left.)
Since arriving on Wednesday, we've seen my grandmother, uncle, aunt, and our friends Ken and Jill. We haven't done much sight-seeing yet, but that's largely because we've been working and visiting and now getting ready for John's trip back to California. He flies out tomorrow, leaving me with no TV (too much tree cover), a lot of yarn, and the Internet.
I swear, I will try not to get into too much trouble. Really!