I made this hat for John. It requires two colors in something other than stripes. That means I needed to have two strands of yarn in my hands at the same time,
Trust me, for a knitter, this is a big deal, and represents a milestone in my knitting. Like my first major lace project, this hat required that I develop technical skill that I didn't previously have.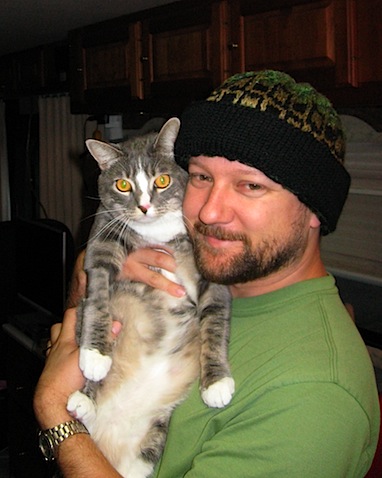 The pattern is called "Sheep & Wool hat" and I knit it using Plymouth Galway Worsted and Plymouth Boku, both of which were Christmas gifts from John (yes, this seems odd to make a gift out of a gift…. trust me, knitters and other artists don't even blink at the prospect). The yarns I chose are admittedly a little scratchy, but they are warm and wool and will soften with wear and washing. They are not machine-washable, but they will hold up in a storm and can double as an emergency potholder when John is camping.
More pictures behind the cut: