Enjoy the amazing lack of detail that characterizes my photography skillz:
Clue 8 (the final clue) went very quickly: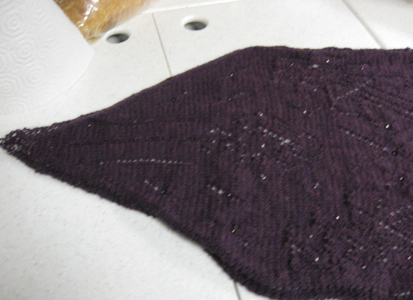 I can't believe I knitted the whole thing….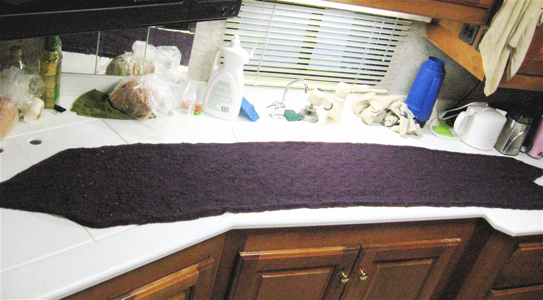 And a stitched-together version with more detail:



Yowza! Next task is to block it, which requires some materials which I do not currently possess.
Then to get back to my sister's stole. I'm on Clue #2, and it would go a whole lot faster if I didn't keep making mistakes. I don't understand– I made a bunch of mistakes on mine, too, in the first 3 1/2 clues, and then everything was smooth sailing from the halfway point onward!
Ah, well. Such are the strangenesses of knitting.
Edit to add: The stole is a dark plum color, called Vineyard. [Stole designer Nautical Knitter's comment prompted me to mention this– it seems to show up darker, even black, on some monitors.]