I wasn't happy with the rather, um, dated look of Steggy when we bought it. I mean, there was definite potential, but it was hard to imagine going from a nicely-decorated house with leather sofas and antiques to this:
And so, last weekend, I trucked myself off to Tarjay to pick up a few new decor items….
First, I made a table top for the steering wheel, so Johnny has a place to put his drink and inbox: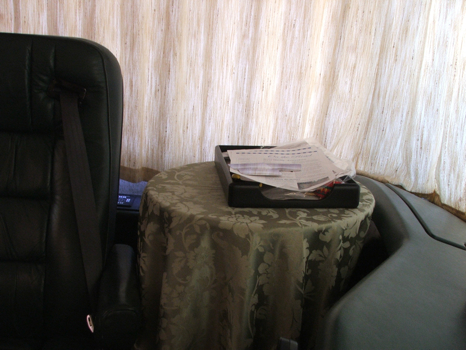 Then, it was Slipcover time: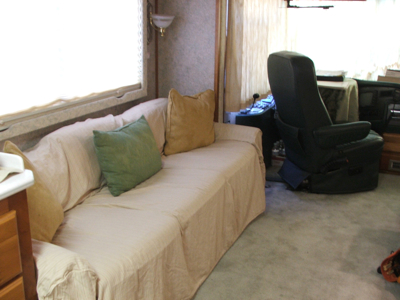 But the biggest offender was the red and green gingham-ish plaid, which was just everywhere….
On the windows
Which I "fixed" to this: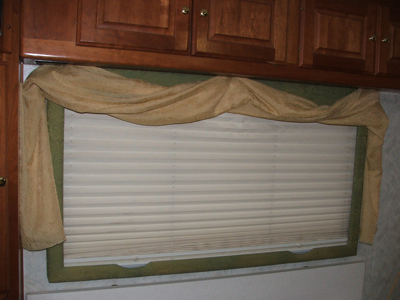 On the bedspread, which is now this: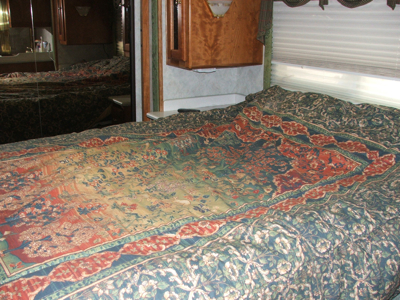 And on the kitchen chairs, which now look like this: